Was he smoking the plant?
Returning to the household toxic mold issue, there are two things which can cause a health decline, typically in those already immunocompromised or who may have a specific response: A "toxic species" and a "not toxic species" where the concentration of mold and release of mold spores is of a level that it causes or exacerbates health problems. Lumber mold is harmless, technically, but if it all gets kicked up and you don't have a respirator, you may have a less enjoyable day.
Spores like moisture. We are, as the BBS will prevent me from saying, m#ist. Simply put by Peter Beetham in Scientific American of April 2020: "Fungi are opportunistic and will jump to any host that provides a welcoming environment, such as a human body."
I think it also MUST have happened previously since fungi were here long before animals. Could even go all McKenna on this and suggest that animal evolution may be a product or byproduct of fungi.
The medical community has been raising the alarm bells about Candida aurus (March 21 2023), which Beetham had argued may have developed drug resistance on farms. So it may not "just" be a climate change thing, but that the stuff we're using to suppress fungi that do crop damage is the same stuff we use to treat fungal infections in humans.
citation please. That would be astounding and much, much harder to do
Oh yes, which is why this is so, so much wilder than the previous model for how it worked (really, in a number of ways it's more complicated). They don't infect the brain but indirectly influence it. One fungus in particular, at least, seems to go farther:
Hughes thinks the fungus might also exert more direct control over the ant's muscles, literally controlling them "as a puppeteer controls as a marionette doll." Once an infection is underway, he says, the neurons in the ant's body—the ones that give its brain control over its muscles—start to die. Hughes suspects that the fungus takes over. It effectively cuts the ant's limbs off from its brain and inserts itself in place, releasing chemicals that force the muscles there to contract. If this is right, then the ant ends its life as a prisoner in its own body. Its brain is still in the driver's seat, but the fungus has the wheel.
Holy shit. This would require the fungus-which is, BTW, a fungus- to somehow be able to coordinate the activation of the ant's musculature in a way to cause functional locomotion. And to be able to recognize "up" to climb to a suitable vantage point. It almost implies some form of neurological functioning, from a fungus. I am fascinated by the implications of this theory!
Well, we still don't truly know what fungi really ARE, so…it's a possibility that they could have some sort of functioning brain-like system that we just can't fathom yet.
For all we know, the damn things are aliens that wound up on Earth by accident and just went 'Okay.' and rolled with it. (Hopefully not the case for the edible ones, cuz then I'd feel really bad…and conflicted. Mushrooms are a favorite of mine.)
…Fungi work very differently from us, but we have a good idea of what they are. In fact, while the relationships of plants and most protists are up in the air, fungi are placed very certainly next to animals and choanoflagellates. We went with internal digestion, they went with external.
We can place them pretty clearly on the tree of life
What we are really bad at (well, among the things) is assigning cognitive functioning. Slime molds seem to have some form of cognition, cephalopods are utterly alien in their cognitive abilities, insects are now showing surprising levels of cognitive abilities. If you have read any of Paul Stamets work on the "Wood Wide Web" and suspicions that the hyphal connections could create something "aware" you know this is not a new thing. Not at all saying it can't be, just that it is utterly fascinating. We don't understand nearly as much as we think we do.
For the record, though, that particular tree of life is incredibly out of date. It's based on the original RNA trees that are full of long-branch artifacts, and almost all the details we now know are wrong. For instance rather than being an early branch, microsporidia are fungi…which definitely belong next to animals not plants. I'm really sorry it still shows up as current just because it happens to pick up Archaea.

Too many options when you look for that image.
The more accurate they are, the harder they get to read!
Exactly. Limb coordination circuits for ants are in the thorax. There is lots of president for a single chemical modulator generating coordinated output from these circuits. The ability to effectively coordinate muscles directly would be orders of magnitude harder and something that I'd have to see a lot of evidence for to believe was possible for a fungus to do
One thing I've seen for certain where the fungus does this is in clamping onto the branch. Rather than infecting the brain it goes for the muscles there and causes them to hypertrophy, as per Mangold et al. That goes with what is mentioned in The Atlantic with the ant ending its life as a puppet but like you say is also a far cry from the fungus actually walking its body without involvement of its nerves.
Cue the recent discovery that the waves of electro-chemical activity in soil fungi really resemble the waves of activity in brains…
(Although it's a bit unclear at which point the fungus takes complete control of the muscles - maybe it's not until it's already indirectly coaxed the ant up the plant, immobilizing it until it dies.)
I mentioned Stamets' work upthread. It's a really fascinating hypothesis. Looking forward to more work in this area.
I would have chosen the word "terrified."
Toe-may-toe, toe-mah-toe.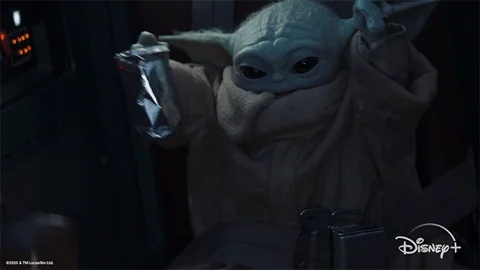 It is very cool and interesting but I would like it over there, away from me.
This topic was automatically closed after 5 days. New replies are no longer allowed.