I was thinking same when I saw the news clip.
"Is that fucking Rose McGowan?"
She's not wrong to call out hollywood and the democratic party for protecting predators. But throwing in your lot with the objectively more misogynistic party is just batshit.
He's also anti choice and apparently supports the Texas bill.
Her picker is broken and no longer under warranty.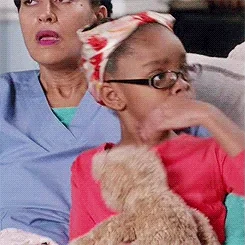 But the democratic party is the real party of misogyny, clearly…
Let's face it: it's not news that EMILY's List has never had a Black president in 36 years.
But it's never had a MOTHER as president until now? An organization specifically created to support and help fundraise for Democratic women candidates who support abortion rights?
White feminism… fucking shit up since 1865… at least.
Yeah- not their worst look, "Joe Solmonese is the former Chief Executive Officer of EMILY's List."
The guy who worked to keep trans people out of civil rights legislation.
I think she never recovered from whatever damage Marilyn Manson inflicted upon her; her brain is clearly "broke."
My BBF demonizes the dems constantly, but never has a real answer when I ask her what's the alternative besides voting GQP or just not voting at all (not actually a fucking option.)
It's infuriating, so I just avoid talking about politics with her at all…
Vote in the primaries and in the local elections. Get people elected into office who are further left than what we have now.
Also, state representatives actually listen to their constituents, unlike US representatives. It's a good place to start.
Ahem…
I do.
Ever since the fuckery of 2016, I vote in every election, big or small… even if it's just selecting a new dog catcher.*
The other reccos are, again, things which I already do.
That still doesn't solve the issue of my BBF who seems content with not doing shit, while smugly blaming "both sides."
Got a solution for that problem up ya sleeve?
*That's a Wiz/Richard Pryor reference.
That advice was for your friend, not that it would help any.
It's been really tough and I'm starting to lose hope myself.
Been there, done that; end result - we almost weren't friends anymore.
That's why we don't talk politics anymore.
Don't lose hope; just save your energy for the battles you can win.
I know I can't win that one, so I don't waste time & energy trying… and I know that one day I may have to choose what's best for me and mine over that friendship.
Also, my bad for snapping at you; potentially losing life long friends is a touchy subject, but I shouldn't take it out on you.
Mea culpa.
It's ok. It took me a few to realize who Dona was directing that to, also.
Ugh.
The consequences for women and girls targeted by such activity can be crushing. At a psychological level, these videos can feel as violating as revenge porn—real intimate videos filmed or released without consent. "This kind of abuse—where people misrepresent your identity, name, reputation, and alter it in such violating ways—shatters you to the core," says Noelle Martin, an Australian activist who has been targeted by a deepfake porn campaign.

And the repercussions can stay with victims for life. The images and videos are difficult to remove from the internet, and new material can be created at any time. "It affects your interpersonal relations; it affects you with getting jobs. Every single job interview you ever go for, this might be brought up. Potential romantic relationships," Martin says. "To this day, I've never been successful fully in getting any of the images taken down. Forever, that will be out there. No matter what I do."
No problem. Shit happens!

Also, no problem. We know where you're coming from.