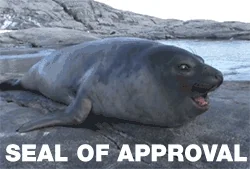 This is wonderful. If it weren't in the middle of a major drought, Colorado would be one of the states the wife and I are looking to move to. Kudos to them.
Conservatives there must be so confused: tax cuts are good, but in this case they're helping women and people with medical conditions instead of ultra-wealthy people and corporations.
Good, medical devices should not be subject to sales taxes. Michigan ended sales tax on feminine hygiene products, but I don't think other medical devices were included in that legislation.

"(k) All sales of nonprescription drugs or materials when furnished by a practitioner as part of professional services provided to a patient"
Was this bill co-authored by the supplement industry?
This (part of the) bill is brought to you by Protein Powders, Fat-burners, and Airborne
A lot of diapers are used at the other end of life, too.
As a Virginia resident, I'm thinking Colorado suffers the same sort of deal where overall the state has just enough rural areas with people that you get a weird dichotomy of overall purple to blue progression offset by some absolute nutballs.
CO probably has it worse, but our Governor is an example.
That said, I'm with the sentiment of the OP – We've been considering moving West to be closer to family (one side in AZ which is, well, AZ and the other side in CA, which is currently on fire) and CO looks promising, albeit suffering from similar issues to the rest of the West, like no water.
This topic was automatically closed after 5 days. New replies are no longer allowed.