It's a few holes in the ground, I'm guessing "No"?
I mean, Rock City started as a mountain that they put a bunch of stuff on… Also, everyone says "Tennessee" but it's in GA and I'll fight Tennessee over that…
and Ruby Falls is a cave with a lit up water fall…
Also… stupid pandemic. I really want to go to Rock City and buy one of their stupid barn birdhouses… so kitchy. So dumb. Such fun.
I wish to edit my answer to "kinda" - and yeah, days out…
That is not an attraction for kids. No.
As a Tennessean I feel envious of Georgia for having both Rock City and Atlanta and would like to negotiate a peaceful joint custody agreement.
Looking the rock city website, I think they've updated their dining menu since I've been there way back in the 80s…
I always want to go back to Paradise Gardens, as I've not been there since the 90s, I think…
I guess we can all pretend we went by watching Radio Free Europe…
But it's been re-opened in recent years after it fell into a bit of disrepair after Howard Finster's death… and it's very near to Rock City/Ruby Falls.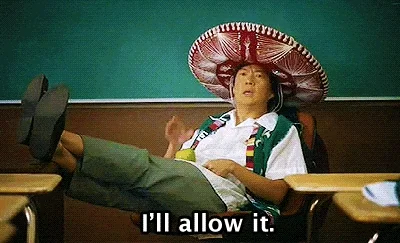 It has cheddar cheese and a witch. Or a stalagmite that looks a bit like a witch.
Is this a Chester FC kind of thing, where the stadium is in Wales but the offices are in England, so everyone says that they are English?
While, disappointingly, Cheddar Gorge does not.
I'd have thought that he'd have fallen down a treacle mine, or got stuck on a porridge hill or drowned in a custard lake.
Fancy that.
Wait… who is England and who is Wales in that scenario?
Can I be from Wales?
I guess everyone thinks it's in Tennessee because it's so close to Chattanooga, which is in Tennessee… So… Georgia is England and Tennessee is Wales, which…
Choked on a bucket of glitter.
That's what you get for clowning around.
Is that another verse?
It seems my song reference was far too obscure.
Not as far as I know - but well done on the traditional song, haven't heard of it in years.
" With Sylvain's death, Johansen is the only surviving member of that classic lineup."