God damn. Ed was a good man and a great actor.
I literally just watched the ep of Grace & Frankie where he guest starred, just the other day.
RIP.
Ha, awesome clip!
Thank you, so sad to see him go. I remember him often speaking out from the left.
Aw man.
Love the video; thank you. "Speed of the Sound of Loneliness" is an old favourite. I often sang it in a baritone register to soothe restless babies to sleep. My daughter particularly liked John Prine and Neil Young as a baby. Go figure.
Great tribute from Michael Moore:
Sad to see "the Unrepentant Marxist" go. I appreciated many of his film reviews, especially.
Most people accept the way things are and live their lives accordingly. But a few do not. They rebel against the status quo. Some abandon the world in one way or another, living off the grid, refusing to settle down, joining a religious cult. Others dig in their heels and devote their lives to analyzing society and doing what they can to change it.

He was a steadfast supporter of the Cuban Revolution, and, without exception, he fought against racism, sexism, homophobia, and the oppression of transgender people. He believed that ours is a racial capitalism, and he stood foursquare for the end to the exploitation of Indigenous peoples, in the United States and everywhere. He took the time to make careful analyses of every matter that concerned him. He was an opponent of U.S. imperialism, but he also felt strongly that it was important to examine the class composition of all societies. He was a radical environmentalist, envisioning a world without industrial agriculture and a technology that fit eco-socialism.
Liu died unexpectedly of pancreatic cancer earlier this month, just weeks ahead of a major, career-defining retrospective at the National Portrait Gallery in Washington, D.C. The courageous, quietly revolutionary artist channeled her youth in Maoist China into monumental artworks that focus on working class people and immigrants.
Barbara Moore
A composer, arranger and vocalist who worked in film, television and radio.
Moore composed music for commercials and the celebrated production music library De Wolfe Music. She collaborated with Jimi Hendrix, Elton John, Dudley Moore, Dusty Springfield, Tom Jones and many others over her career. A former member of The Ladybirds, she was also the leader of The Barbara Moore Singers.
Hers was the haunting voice on the theme to The Saint TV series.
Her website notes:
27 August 2021 We were very sad to hear from Barbara's family that she passed away yesterday evening. A gifted composer and arranger, Barbara will be greatly missed for her talents and originality. We'll also miss her vivid, first-hand recollections of her working life – she made a remarkable contribution to popular music.
Her website is here
You may be surprised by some of the things with her name attached.
https://www.barbaramoore.co.uk/discography/
There's weepiness in my neck of the woods tonight. Good, long life, though, Mr. Scott!
Sad day.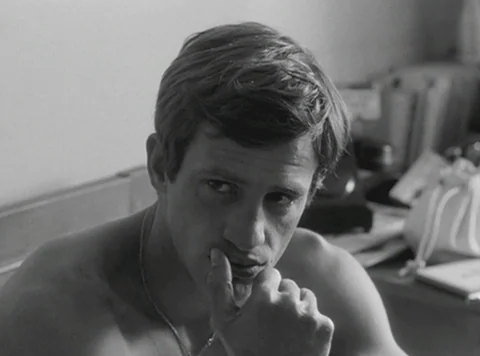 His most famous gesture? (Stolen, quite significantly, from Bogart.)
This one really hurts. RIP, Michael K. Williams.
In case you're unfamiliar with his life, as I was…