Duh…Same reason every sci-fi spaceship has a self-destruct button obviously! And that reason is something something something….
It's kind of difficult to scuttle a spaceship unless you have a gravity well nearby, so blowing it to bits is the next best thing, I guess.
Here is an update on the guy who swam through shark and killer whale infested waters (his words) from Kunashir in Russia to Hokkaido in Japan. His name has been given as Vasfeniks (or Wasfeniks) Nokaldo (or Nokardo, or possibly Nokald or Nokard). Sorry, the name has been transliterated into Japanese and so I have no idea how it is actually spelled and Japanese doesn't distinguish between L and R and cannot have the letter D without a vowel immediately after the consonant (meaning that the O has to be there even if it is not part of the actual name in Russian). Any Russian speakers care to help?
On September 14, he was finally able to sit down for an interview with the Japanese press (Hokkaido News UHB).
He says that he came to Japan after being interrogated and placed under surveillance because he made critical comments about the Putin regime to a pro-opposition media outlet. He also says that he hates Putin and does not wish to return to Russia.
The Government of Japan has already rejected his asylum application (the article notes that Japan only grants asylum to 1.2% of applicants), so he is now applying to other countries, anywhere but Russia. He is still in the custody of Japanese immigration authorities.
No relation, I'm sure.
Although, in Any Old Port in a Storm Lt Columbo purports that his dad used to be a beer truck tail gunner during the prohibition era.
There was never a rogue drone at Gatwick Airport that caused planes to be grounded over the 2018 Christmas holidays, an outgoing exec at Chinese drone-maker DJI has claimed.
In an interview given just before he takes up his new veep of governmental affairs post with Boston Dynamics, Brendan Schulman said it was "now clear" that the event "did not actually involve a drone."
[…]
Did we say, "reality show?" We meant to say, "Documentary…"

Do you have to state your solution to intractable social problems in the form of a question?
That story about the huge real estate developer in China going under is starting to play out.
Wondering if it will presage a world wide real estate bubble burst?
Oh yes, the plot is thickening.
Coming up next: a couple of arrests and show trials for corruption.
$300 billion in debt that can't be paid. Makes Trump look like a piker.
That has to effect a lot of banks outside of China as well- and maybe hedge funds?
so… you're saying china has us beat on accountability and transparency then?
who here has gone to jail for the subprime illegalities or the opioid epidemic?
id give a lot for some decent show trials. at least that'd mean the powers that be care even a smidge about what people think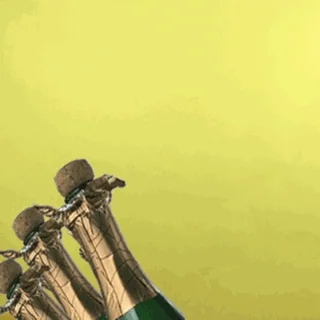 Nabisco workers win pay increases, pension increases and the company has backed down from the overtime policies that sparked the dispute. Direct action gets the goods.