The richest man in the world is acting out and needs to be sent to his room.
Funny how it's the teen who's being mature and the parent who's being a whiny ass.
He's not the messiah, he's a spoiled whiney little runt.
And I was working my way through a bout of grumpiness. Sorry for the snark.
Hope your migraine gets better soon.
Tesla lawsuit alleges unlawful layoffs at Nevada gigafactory
Tesla is facing another lawsuit, and it's treading over old territory with this one. Fired Gigafactory workers are alleging that the electric car maker improperly terminated more than 500 people.
The proposed class action suit, filed on Sunday, stems from an email owner Elon Musk sent to Tesla leaders in early June – no, not the one where the billionaire said Tesla's workforce needed to be reduced by 10 percent.
According to the lawsuit [PDF], filed by two former employees at Musk's Nevada battery plant, Tesla moved far faster than it was legally allowed to when it fired employees at the gigafactory in the city of Sparks, NV.
[…]
How many lawsuits can an asshole suit, if an asshole can get sued? ALL THE LAWSUITS!
Fire one million.
This is probably how China will deal with Starlink…kill it with Huawei's 5G.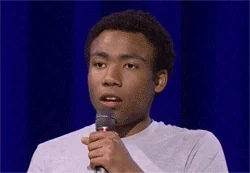 Either it's another guy in a Halloween costume or the darkness located a vex portal for him to use.
Equally possible he bought a used Honda ASIMO and will claim he invented it
Hey! That's no way to talk about the future founder of Twitter!