They finally nailed a landing.
calling it "mining" makes it sound like a productive activity
it's really a form of automated gambling
people understand what "gambling" is, and why it's wasteful
"Wall Street is already betting that Musk will take the opportunity to play a little investing game."
Lorne is playing the stocks. Shitty how a Republican ring master has been playing SNL all these years.
Anyways… this is probably going to be terrible…
I'm not a fan of Miley Cyrus, but I'd much rather see her host than Musk.
Well my kids used to be so I'm familiar but her version of Fade into you rocks
Meh… I know everyone seems to love her covers this past year or so, and she's certainly talented, but I'm just not a fan. It's not even really the Disney thing that makes me dislike her work. I just don't enjoy her voice very much. YMMV.
Still, I'd MUCH rather her host than Musk. I can stand her (she was fine in the Black Mirror episode that she was in, for example).
The thing that annoys me about this promo is Musk wearing a bandana as a face covering when we all know that bandanas don't offer much protection. It screams, "F*** your Covid-19 rules, NBC."
It's hard to see, but he has on a mask under the bandana. You can see the ear loops a bit at the end. I doubt they'd let him there without adhering to the protocols, because that can force them to have to do the last few shows from home rather than in the studio. They did disinvite a musical guest already for violating their protocols, so…
Ah, you're correct! I see it now that I can zoom in on my phone. I didn't see it on my TV.
But now I'm wondering why he wore a mask under the bandana? I thought he didn't buy into all the Covid safety protocols.
Now he appears in double mask. He's an odd duck.

Given that he's a giant dick, I wonder if your confusion is not exactly the point? Looking like he is breaking the rules while in reality doing what is required in order to be there?
Difficult to address when the oh so distracting golden "revolving door" into the aerospace industry so enticingly beckons.
I will take her over Grimes any day. I have tried, honestly, but I just cannot enjoy any of her music. Ok, "Violence" is a bit of a bop, but something I would only listen to if I could not listen to non-Grimes music
Hoping here for exploding rocket and crashing car sketches.
Probably because they wouldn't have let him host SNL otherwise, and as it's going to be an opportunity to fuck with the value of his doge coin (to make him even richer), then he was playing by their rules…
You misspelled asshole!

Maybe get your spell-check serviced…

I do… or did, like her music, so I'd generally speaking go with Grimes over Cyrus… I don't know how I feel about her stuff now though.

I didn't want to unleash the Elon tech-bros in this thread, but yeah, I meant asshole.

He wants to appear edgy and rebellious, so he popped a bandana over it…because bandanas are edgy.

The whole thread is called "Fuck Elon Musk" though!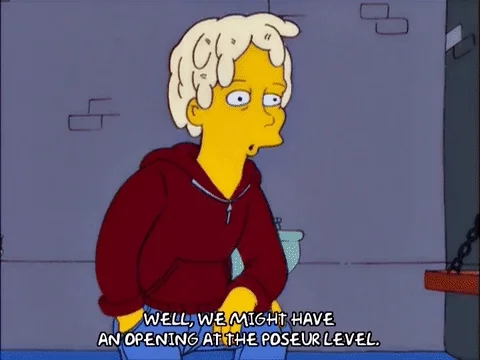 (She should stick with country. She has a great voice for it. Pop not so much.)