Honestly, I think that nuclear reactor project is a good idea. But opinions definitely do vary.

CBS is the most conservative of the former big-three networks. I still expected better reporting, which was a mistake. Today's episode of CBS Sunday Morning was focused on the issue of police reform. Instead of a view into job performance, spending, and how could it be improved, it was full of copaganda and false equivalences like this:
They had multiple segments or commentary about cops killed in the line of duty, as though that's equivalent to cops* harming and/or killing unarmed members of the public. The piece by Ted Koppel about restoring trust in the police included interviews with Black officers, so they could give the usual lines about how they're perceived by some in the Black community (nothing about their blue brethren) and that DWB means you can't act the same as white people.
Worse, that last bit of duh, no shit, was the response about the incident when an Army officer in uniform was pepper sprayed and assaulted by police while complying like the interviewee advised we should.
TIL the revolving door between the cops and "private security consultant" jobs might be more of a concern than former private military contractors. Also, there's a new line cops are being asked to parrot. Multiple officers basically said police are a part of government, and their problems/incidents of excessive force are a result of are being failed by the government. They're pointing out being asked to do too much outside their traditional role. This is the excuse/blame game they're using for cases when officers acted in ways beyond the bounds of basic human decency, as well as against the laws they're supposed to enforce.
*The comments and way it was framed made it seem as if the two murderers of Eric Garner and George Floyd were the reason all cops are in trouble now, and just one video away from a scandal. Nothing systemic to see here, folks, just a few bad apples making the rest look so evil some poor police officers are retiring early to get away from all the stress they're under now.
I disagree. I don't believe it can be made safe enough over the long term, nor is it all that "green" over all.
Also, given the utter fiasco of the plant down on the GA coast, I don't see why anyone would want to go that way.
and yet, here in texas, when local governments try to move those functions to agencies and people more qualified to deal with them as well as redirecting funding to do so our governor and attorney general declare they're trying to "defund the police" and destroy civilization as we know it. have i mentioned how much i despise the g.o.p death cult?
that's not just texas. that's every police union and fraternal organization ( are their no sororal police groups? )
but it goes hand in hand with fascism probably. so at least they're consistent for once.
where the right wing believes the only function of government is the military and the police. and you've got to give them all the dollars to force everyone into line. all that social service stuff is only necessary because people are criminals, or they're lazy, or druggies.
if you stomp out all the crime and make an arrest for every broken window, all the "good" people can live their lives problem free
What the actual fuck?
The senator asserted that "the fundamental right to vote has itself become overtly politicized,"
Seriously, fuck that guy.
That's awful.
If there aren't real consequences for this, it will happen again and the outcome might be very different.
Abergavenny finished in fourth place, but are going to be relegated and replaced by a team that doesn't even exist yet. Aberystwyth finished bottom, but get to stay in the Premier Womens League.
How is that fair?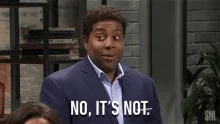 Because money. Remember the breakaway in the men's game that fan protest stopped?
It was going to make teams which didn't qualify on merit permanent fixtures in the replacement for the European cup because they can earn more. Or any time leagues don't allow promotion because the ground isn't big enough.
I'd say that once sport meets money it's inherently corrupt but then I think of GAA…
Technically, that tiny blue dot has to share the two senators with millions more in the same state…so it's even worse.
This sounds like what happened with the expansion of the English men's First Division in 1919, when Arsenal bribed their way in ahead of Tottenham. The anger over this has never gone away.
I had a slight cold a bit more than two weeks ago. Caught it from a child. Child sneezed, ran a fever, vomited, I helped as I could. Started sneezing myself a day later, and felt a bit off, had some muscle pain and a headache That was all. All tests (in a high frequency, i.e. at first one a day, then every other day, different lateral flow tests, both professional and self-applied) negative. Went as it came, quickly. My partner caught the initial rhinitis as well, now has a ootitis. (And got vaccinated today. Tomorrow is going to be… Interesting.)
During the rhinitis I felt weakened. It is ups and downs since then, but I developed a slight sinusitis last week which is systemically challenging. Can't walk for more than 1000 steps without developing a pulse around 100, which feels like 160. I can't work for more than 15 min straight without being mentally exhausted, and I am WFH at a desk. The good news is my electrocardiogram today looks as it should. But even writing this took me nearly half an hour.
What the heck. Fuck today, this needs to go away. I am needed tomorrow. (See above…)
The Euro 2020 game betweeen Finland and Denmark has been abandoned. Christian Eriksen collapsed on the pitch.