Cool reason why it's shutting down.
Yabbut . . . Without the tax revenue to refill the tanks . . .
He wrote police calls which are non-life-threatening, those that do not require deputies to collect evidence or documentation and those that are not crimes in-progress would be handled by phone in an attempt to reduce fuel expenditures.
That's a good thing. Keep the cops away from people, as much as possible.
Yup. I like that, too! There's no reason to send cops out to the field to take reports except for cases what require cop eyes on 'em.
[Edited for grammatical fuckery]
Imagine, the Senate actually doing something.
On both sides of the aisle, this is more an effort to be able to say they did something than an effort to actually do something.
Keep the faith y'all.
Find your friends.
Check in with your allies.
Maybe step away from the interwebs and tv and radio for a day or two.
Breathe.
I know things're lookin' ungood right now.
Sometimes, playing the long game counts for a lot.
The cost, though, is horrific and unbearable.
While they celebrate the end of a campaign, islanders are acting to protect the legacy of their once-notorious home – both as a cautionary tale against corporate greed and as an example of the power of civic activism.

"The momentum all came from local people," says Ishii, a former member of the anti-dumping campaign who now shares his knowledge of the island's troubled history with visitors. "They funded their own campaign, which meant they could speak freely." …
Exhibits include a wall of shredded waste, photographs of demonstrations and a banner that reads: "Give us our island back!" The names of the heads of the 549 households that took part in the campaign cover a wall, with black rosettes pinned next to the 80% who have died. "Every single household demanded action," Ishii says. "But they understood how slowly things get done in Japan. Few of them thought they would live to see the end of the cleanup."

The Teshima incident led to the "transformation of waste administration in Japan", according to Ayako Sekine of Greenpeace Japan, spurring substantial revisions to waste disposal laws, tighter regulations on waste disposal facilities and bigger fines for illegal dumping.
Eighty. Percent. Ye gods.
Insert "justice deferred is justice denied" gif here.
Ok, with all the usual preliminary results, small trial, more data required warnings in place,
WOW!
This could indicate a huge breakthrough. Exciting times.
Some good solid writing here: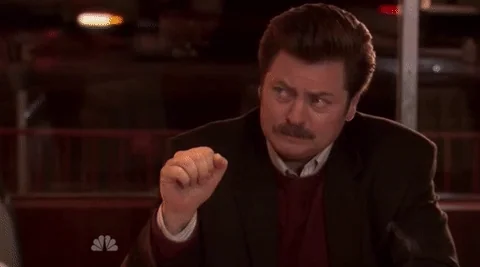 Brave, brave young women. Holy cow, so brave.