Thank you for this useful perspective beyond the obvious (deception and greed).
HP LaserJet M404dn are especially fun. The printer must detect a small chip on the cartridge itself or it doesn't except the cartridge. Aftermarket manufacturers come with tools for chiseling the chip off the original HP cartridge to attach it to the aftermarket one. It works but the chip will indicate that the cartridge is out of toner.
I love our Brother printer.
The sticker on the back says it was made in September 2011. It's still going strong. I forget how much we paid for it, but I think it was less than $200.
I think we're on our third toner cartridge.
Shaquille O'Neal sold me an Epson EcoTank with bottles instead of cartridges.
Ink is a lot more affordable with only problem being if I don't print something every couple weeks I have to run a couple deep cleaning cycles but that doesn't appear to use that much ink.
Other than that, I'm happy
Wait… what? Like, directly?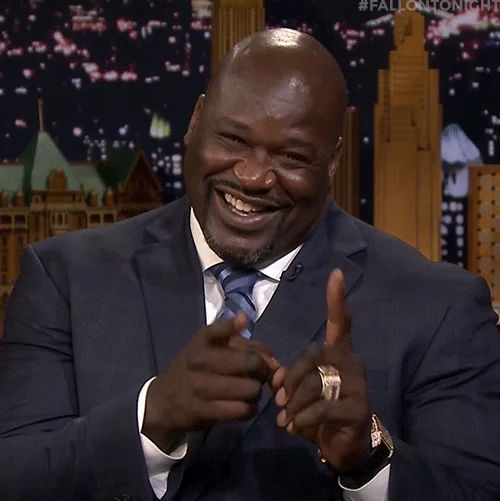 The cartridge is actually entirely full; but shareholder value doesn't absorb x-rays.
He obviously didn't manage his NBA money wisely if he's working at Best Buy.
There aren't. I spent about a decade in commercial printing. Several of the machines had clear or translucent toner cartridges. You would get a little settling, particularly for the lower use, higher capacity toners, but nothing like 80%. An empty bottle was exactly what it sounds like, empty.
Because it works, particularly in markets with few competitors.
Their competitors would start marketing a compatible product with similar claims (call it a full jumbo size cartridge, but don't define full), but lower price they can then use the higher margin to buy/crush the upstart.
Price wars are bad for margins and all of the players know it. 1/3 of a 100 million dollar market is worth more than all of a 10 million dollar one.
Yeah back then Brother was the answer. But lately they've gone down the path everyone else does. Premature "cartridge empty" notices. Print shutdown when just one cart is empty. DRM chips. Firmware updates that really are only to close holes in the DRM enforcement.
Worst is that "high yield" means just 3,000 pages (projected). And no, that doesn't mean a full set of 4 carts in my 4-color laser gives me 12,000 pages. It means only 3,000 pages of 4-color TEXT print, at maybe 15% page coverage.
NEW Brother lasers aren't much better than anybody else.
In Japan, you can walk into any convenience store and use their printer/scanner/copier/fax machine to print documents from a USB drive for 10 Yen per page (in black and white; it's more for color).
I would probably need a home printer if I did high-volume printing, but I still feel like I'm getting a pretty good deal at the convenience stores.
Also toner being a solid…
Yeah, about that, I just ran into a bunch of articles about making things flit about as if liquid on surfaces, in small sizes. So besides keeping packing density from being a tough push, you're not making a lot of sense, but keep going.

That doesn't sound great for the pirate chip to just say the cartridge is empty…
And name-brand (APC) UPS batteries via Amazon.ca only deliver ~75% (6.5Ah from a 9Ah battery), at least using my cheap AliExpress load meter.
And legal cannabis 510-threaded cartridges only deliver ~75% of stated capacity (e.g., 1g cart only delivers 0.75g… the remainder is in the glass, in wick, etc.). At least over the 34 samples I have measured on my cheap AliExpress digital scale.
If you warm them up with a hair dryer and let them sit you might get another 0.05g. I'm thinking some sort of centrifuge device would get more.
I get that it's just the nature of a really sticky substance to be hard to coax out of the mechanisms. Maybe this should be called Heinz Ketchup Anticipation Factor?
But if I lost ~25% of my milk or beer due to "low viscosity sticktion", there'd be hell to pay. Some jurisdictions force bars to use glasses with a line marking the standard "pint" to prevent a few ml shrinkage. It's important to get what you paid for!
Shrinkflation in the weirdest places.
You can setup a recurring print job using the Windows "Task Scheduler" to print a test page. Requires too much effort, imho. Likely doable on any other OS, possibly using cron or something.
Now that I go look for how I did it, I realize I'm on my new Windows 11 install, and that task is gone. Now I gotta recall how to do it.
This is a function that should be in every printer's "Maintenance" menu. Of course, might result in less wasted ink, so… ¯_(ツ)_/¯
I just ran into a bunch of articles:
Well, I ran into an awful lot of laser printers and their problems as i've been working on them for the last ~15 years
making things flit about as if liquid on surfaces, in small sizes:
What things? Some things? All the things? Specific things like pigmented resin dust and iron fillings (and some other crap) on the cheapest possible ABS plastic?
Anyway I'm not trying to defent printer companies, just relaying how things work according to my experience.
Well I did my own research on YouTube and… /s
Not be to sound too much like a commercial here but after suffering with those horrible inkjet cartridges for like 20 years I finally got one of the "eco-tank" models and I swear I've been using the same ink that came with the machine for like 3 years. Printed maybe 5 reams of prints in that time. I only recently had to refill the black but the other colors are still half full and still works great.
Eco-tank all the way. The little extra it costs up front is 500% worth it.
I bought a Samsung M2026 a few years ago for less than £100 and it is still going strong and has been perfectly reliable. Plays nice with AirPrint and all my portable devices. Cartridges were nice and cheap. HOWEVER, Samsung has sold its printer business to HP, so their corporate shitfuckery can't be far off.
I've heard good things about the cheap Brother laser printers which are also available for <£100.
Can second that, purchased a ~£125 B&W brother laser printer 4 years ago, carts cost about 20 (less if you buy multiples), and I've only changed it once, after the starter one ran out.
P.S. I like the Mr Heeler avatar.