Ah, but you have to bring your radioactive fuel from Earth, first. I'm sure that will go fine.
First thing popped to my mind as well. Great minds and all!
Follow-up:
Reg fashion: Here's what the well-dressed astronaut will wear on the Moon in 2025
[…]
Here's the thing: you're not actually looking at a spacesuit up there.
[…]
The chic gray and orange look depicted above is therefore "a cover layer … used for display purposes only to conceal the suit's proprietary design."
Not just any old cover layer, mind you, but one developed by "costume designer Esther Marquis from the Apple TV+ series, For All Mankind."
[…]
So, somewhat of a fake mock-up?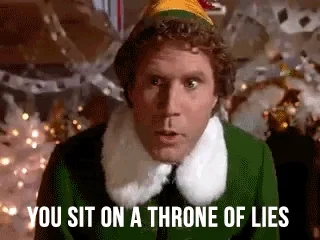 1,200 gigabits of data
I can generate that much data during a single test these days.
That's an "Axiom Extravehicular Mobility Unit" thank you very much. Or an AxEMU if you really must have an acronym. NASA must always have an acronym.
The previous (and cancelled) EVA suit for Artemis was going to be the xEMU. They were hoping to use one suit for both spacewalks on Gateway and on the lunar surface. This video from when the new contractors were announced speculated that Axiom was going to use a derivative of the xEMU, though Collins Aerospace wasn't. NASA's own announcement confirmed it.
Axiom Space used the experience, expertise, and data behind the xEMU as a basis for the design and development of the AxEMU, including advancements in technology, training, astronaut feedback on comfort and maneuverability, and compatibility with other NASA systems. Leaning on NASA's prior development efforts is helping Axiom Space reduce technical and schedule risk.
11 years already went into xEMU. Axiom hasn't had the contract for a year, yet, so it seems more likely to me that we just don't know what has been cut (aside from the 27 previous contractors).
Have you ended up on Mars or the Moon and do you want to build a safe home from the dusty material surrounding you? Then potatoes are what you need, according to researchers at Manchester University.
Scientists at the famed institution have created a new material, they call "StarCrete", which is not made from actual stars, but from the dust which gathers on the Moon and Mars, plus potato starch, and a pinch of salt.
[…]
Ah, this time if you flew your Lear jet to Nova Scotia, you'd miss the total eclipse of the sun.
You have to fly to deepest, darkest Texas.
Tatoine…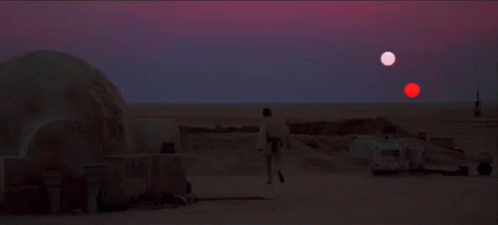 40 light years away? Is it in our galaxy, or a galaxy far, far away?