In the thread because of the dispatcher
OMG, and maybe the male news anchor…the clip is short but, "that is certainly unfortunate," seems like a pretty weak response to the caller describing she lived through a mass shooting incident and got hung up on by 911 dispatch. Fuck.
That's what you say when you get a pack of starburst and they're mostly yellow, or if your puppy is too sleepy to play. The correct response should start with "you've got to be shitting me" and grow from there.
C'mon Tim, you know who helped fill his head with this poison - you spend a lot of time sitting across from around 50 of them.
"Katy bar the door." Unfortunately they let her in.
My teevee says that Trump is telling Oz that he should declare victory and say that they shouldn't count the outstanding mail in vote.
Asshole's gonna asshole.
Good thing Joe is around to warn everyone about these dangerous laws. /s Don't let the door hit you in the eye on the way out
"It's too expensive to audit the wealthy! They can afford to hire lawyers and defend themselves. Much easier to go after folks who are helpless."
IRS spokesman, probably.
They need to listen to Willie Sutton.
Outside of the abortion argument, what's really wrong or cruel about this? When I die, I'd gladly give my body up for generating electricity for folks and reducing the amount of land used solely to allow it to waste away underground. Just sayin'.

It taints the electricity with evil, letting Satan into your home. A proper God-fearing Christian will only use righteous fuels provided for our use, like bitumen or coal (ideally clean coal, meaning it has been blessed by a priest).
These people are completely insane, living far outside reality. A passage from the linked Salon article:
Johnson: Do you support the right of a woman who is just seconds away from birthing a healthy child to have an abortion?
Robinson: I think that the question you're asking does not realistically reflect abortion care —
Johnson: In that scenario, would you support her right to abort that child?
Robinson: I won't entertain theoretical —
Johnson: It's not a theoretical, ma'am. You are a medical doctor.
I really want to answer somebody like this: "As a matter of fact, I've ended nearly 100 term pregnancies. The way it works is that I deliver the baby and hand it to its mother. A little while later I'll deliver the placenta, and voila! the pregnancy is over! No complaints yet from either the moms or the babies! But what you're describing doesn't fucking happen, you imbecile. "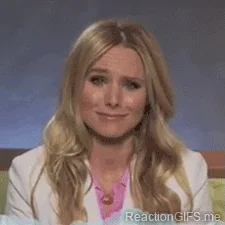 "I was the first guy on TV to say 'Give Trump a chance.'
-Dave Chapelle