Nevertheless, she persisted.
The sad fact is that many folks in a similar situation can't afford to move away
Speaking out about it matters, especially for someone who has a platform like DWade.
O On April 26, Nebraska Sen. Megan Hunt (D), the state's first out bisexual senator, was informed that she was under an official investigation because of a complaint filed by Omaha-based attorney David Begleyalleging that Hunt had a financial conflict of interest to speak and vote against anti-trans legislation because she has a transgender child.
How much longer until all trans-supportive politicians are arrested?
Although the KPD had not been formally banned, it was a foregone conclusion that the KPD deputies would never be allowed to take their seats. Within a few days, all KPD representatives had been placed under arrest or gone into hiding.
All Republicans are fascists, no exceptions. Yes, even your granny who wouldn't hurt a fly (but will let eliminationism happen so long as it doesn't affect her).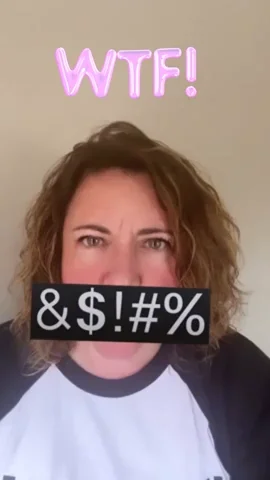 Meanwhile, in my often-a-shithole state
A measure that bans gender-affirming care for those under 19

…Her child is trans. That's the "financial benefit"

Maybe we should take a look at the stock purchases, kickbacks and rubles the republicans have?

GOP Glass houses.
Holy crap.
"One of the big issues that we have heard today and we've talked about lately is that without surgery the risk of suicide goes way up. Well, I am one of those parents who lived with a daughter who was suicidal for three years," Seekins-Crowe said in her remarks in March. "Someone once asked me, 'Wouldn't I just do anything to help save her?' And I really had to think and the answer was, 'No.'"

"I was not going to give in to her emotional manipulation because she was incapable of making those decisions and I had to make those decisions for her," Seekins-Crowe said.

She continued, "I was not going to let her tear apart my family and I was not going to let her tear apart me because I had to be strong for her, I had to have a vision for her life when she had none, was incapable of having none."
And the Department of Children and Family Services followed up immediately, right? Right?
Did Rep. Seekins-Crowe consult mental health and medical professionals about what was the best way to deal with her daughter's suicidal ideation? If she did that's great. She's no different from supportive parents of trans children. She should think about that.
But it sounds like she simply prayed about it and was willing to cut off her daughter without resources or help, which is neglect and endangerment.
I'll just add that a trans friend of mine has no contact with his parents. I know that's not unusual. In fact it's far too common. He only started transitioning as an adult, when he was already living independently, but his parents were the ones who chose to cut him off. In his case, and all the others like it, he's not the one who chose to tear his family apart.
And what if her little rabbit never wished for red wings, but simply was a little rabbit with red wings?
Damn, that really was an evil book.
Old man with long hair and makeup who sings songs about fucking teenage girls says Get Off My Lawn.
Dude never even attended Clown College.