Instead of a mass shooting, we have here a mass saving. Boo yah.
A young black man saves a police officer. Can we please make something of this? "Don't kill him, he may save your life!" Or some such. That would be nice.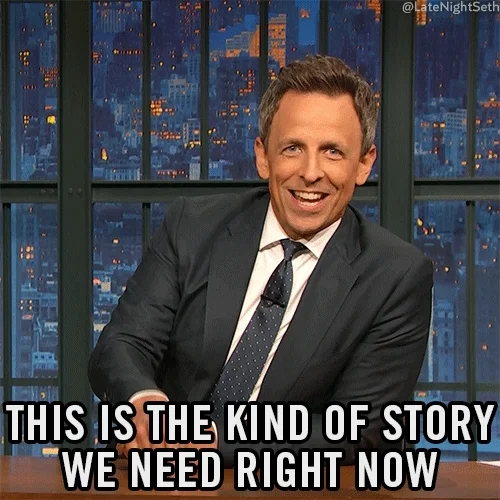 This! Make this young man the first thing every person in the country thinks of when the words "Black teen" are uttered.
A white police officer, no less.
Why would you wish that hellscape on a young hero?
Saved three people and a cop? Nobody's perfect, I guess.
That cop was risking his life to save others when he started to get pulled under water.
I understand that one of the dangers of a water rescue is that the person whom you're trying to save can panic, start thrashing around, and take the rescuer under. That appears to be what happened to the officer. The person who he was rescuing panicked and started thrashing, and that caused the officer to suck in some water, which put him in distress. Evans saw that and helped to rescue him.
Well done young man.
Perhaps the cop made a wish on a cursed monkey paw, wishing to be involved in a fantasy rescue scenario. Cursed wish granted.
Which is why you don't go into the water to help someone unless you know what you're doing. Technically, a police officer should have had some basic Red Cross training. But that doesn't involve guns, so there probably wasn't any interest in paying attention.
Ah, the might explain why the officers in Tempe, AZ didn't jump in the water after the guy who drowned there. Makes sense. There could have been multiple drownings if they had.
Nah, that one seemed pretty clearly to be racism.
Yeah, no reason to dunk on the cop in this story who was trying to do the right thing. It really is dangerous trying to save drowning people. In California three men just drowned in their attempt to save a boy (who managed to survive)
This topic was automatically closed after 5 days. New replies are no longer allowed.