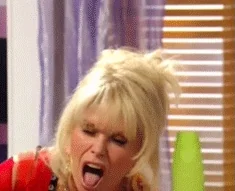 Oh, I was going with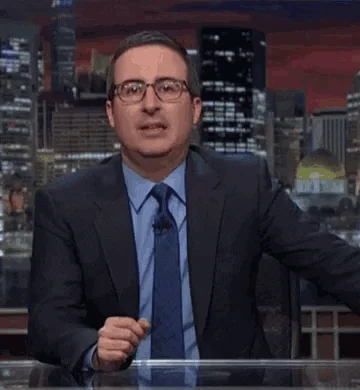 but either way, this is bad news.
Even if this was due to an ultimately harmless leak, it's still worrying. WTF is up with our cargo rail transport system? Maybe we should, like, I dunno…fix our fucking infrastructure? Derailments are happening all the time, rail cars carrying potentially hazardous chemicals are leaking without anyone being able to verify that…yeah, no part of this story is at all good.
"The initial assessment is that a leak through the bottom gate on the rail car may have developed in transit."
so tell me (please) that some FBI/ATF/DOT investigator (possibly with a portable spectrometer in their trunk) will check that this is what has occurred…?
Should be enough to take soil samples and check them for nitrate levels. No need for a spectrometer
They may not be able to definitively. This was, essentially, fertilizer. If it leaked out of the bottom of the car gradually over a few hundred miles, and then rained at all, there's likely not any evidence left. Presumably they could look for a hole in the car, but I don't know that that would prove that it was a leak.
This post was flagged by the community and is temporarily hidden.
There is no such thing as "bomb-grade" ammonium nitrate.
It's fertilizer.
Many years ago I worked on a railway repair track. Often hoppers had stuck doors on the chutes (that's why.they were there). You could fix them, but not load them for testing. Seals could easily be put on a door that turned out to be leaky. Perhaps designs could have altered since, but that is a slow moving industry. I bet a sandwich your assessment is correct
It was transported by Dyno Nobel, so probably destined to become explosives. So it's bomb-grade by definition, even if it is chemically identical to other fertiliser.
I agree though that the headline is a bit much, considering this is probably a minor industrial accident with fewer repercussions than if it had been pretty much any other chemical.
Could be, but shit is crazy here right now, and I would not assume that given the rise in violent, right wing violence we're seeing. We obviously don't know either way right now, but it's still a possibility we should not dismiss out of hand.
Just to be clear Dyno Nobel does not produce bombs. Explosives for quarries, etc. yes.
Came for this. Thank you.
Just a super click-baity headline. It's a lot of ammonium nitrate, but it's still just fertilizer. Farmers buy it by the ton.
Yep. I worked a stint inside an Allied Signal plant where it's made. I can almost still smell it.
BTW the train cars that came into the plant were in bad shape for the most part. It's almost as if the rail companies haven't purchased new cars in a hundred years.
Welp, they had better be right. If not, we're gonna know a lot sooner than we like, and it will hurt.
Still my all time favorite from The Onion.
ETA: According to Wikipedia, the Beirut explosion involved approximately 3000 tons of ammonium nitrate. OK City was 2 tons (5 tons was planned).