How long before we discover that this disaster resulted from his own removal of an instance of "unfair anti-business regulatory interference from the deep state"?
And there you have it…Thanks!
Did he drink any of the water there? Or was that why he had his tiny hands inside his pockets?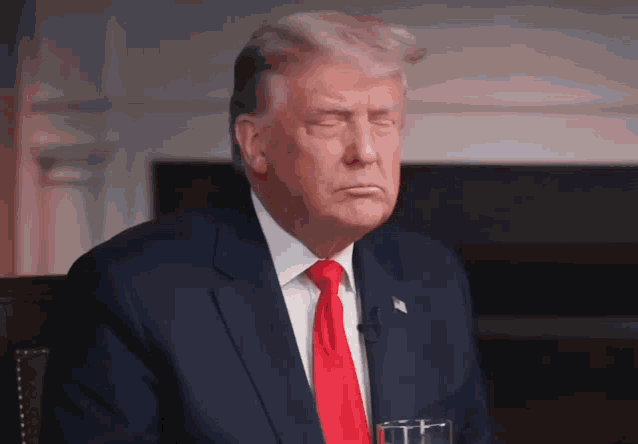 Weirdo.
eta:
OMG
"Looks like a good spot for a Trump golf course. After this disaster, I could get it for pennies on the dollar."
"They did a lot of blasting, with that toxic plume even not going through the front door. You know, you would think you go through the door. If you're a normal plume, you say, 'Knock, knock. May I come in?'"
A low-energy Trump saves East Palestine by standing in a field with his hands in his pockets
Out of character. Usually he'd have his hands in everyone else's pockets.
Don't worry!
They brought water!
Bottled water!
The likes of which you have never–
ETA:
yes and
Hands in his pockets with F— all to do
Sucking the cash of the poor MAGA crew
May the Lord piss on him sideways as grifter vermin
What a repulsive piece of garbage.
Here's a DonJr scene they edited out of that clip.
"Hey, sorry about that leukemia you got from the toxic plume that wouldn't have happened had I not nixed those railroad regulations. I can still count on your vote, right? Wouldn't want some woman somewhere be able to get an abortion, amiright? Here's a hat made in China."
Another news story said he donated thousands of gallons of cleaning supplies.
What type of cleaning supplies do people need for a chemical spill?
Thankfully, his outing didn't merit a mention in this morning's paper until page 9, and no photograph.