I can only respond with the sarcastic title of Molly White's blog.
The great thing about bitcoin is that it can be used as a hedge against inflation.
True! People don't understand that it's real purpose is as a store of value, like gold /s
From the reflection on the surface, we can clearly see that the moon is at the bottom of this septic pit.
To the moon!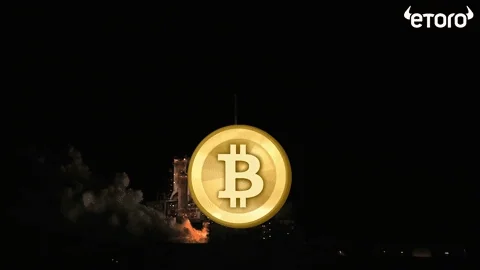 Still trading at about 21,000 dollars more than it's worth.
I know that a substantial amount of crypto is mined with stolen or misappropriated energy, but at what point does Bitcoin become unprofitable to mine legitimately?
And what would that mean? Would everything just stutter to a halt?
"Guys, if we don't all HODL together then someone's going to be left holding the bag!" …crickets…
"Guys? Guys? Where'd everybody go?"**
I'll do the honors of posting this papasan favorite while he's on vacation,
Do you really think that price chart is a portrayal of success for a currency?
In theory, the algorithm finalises a new block of transactions every 10 minutes or so. If fewer people are hashing potential solutions because it isn't economic for most miners, then the difficulty of the mining process is meant to drop to keep the block rate more or less constant.
So long as it is profitable somewhere, or if people can keep mining with stolen energy, then blocks will be finalised.
Right now the day-ahead wholesale prices for a MWh in California is about $45 wholesale – and I see a number from last fall that it takes 143MWh (!!!) to mine one bit coin – so $6500-ish. Obviously retail costs are higher than that.
I don't know but I hope it happens soon before crypto enthusiasts get their meat hooks into government and subsidize this hogwash.
The problem is that it is already unprofitable for society. Cryptomining is a classic negative externality- privatized profits and socialized losses. We will all pay trillions of dollars over the next several decades for climate change and right now cryptomining is a disturbingly large part of that. The bros currently mining won't pay though, so they don't care.
This is why things like carbon taxes are a good idea.
This topic was automatically closed after 5 days. New replies are no longer allowed.