"At the time, Fratus was also under investigation by the Massachusetts State Police for leaving menacing voice mails for the state's attorney general, Maura Healey, in which he threatened to slit her throat.
Threats he made in 2018 against Rep. Maxine Waters (D., Calif.) — including lynching Black members of Congress — had also drawn FBI scrutiny. And on the same day that he contacted Outlaw, the evidence showed, Fratus also left anti-Semitic voice mails for an Orthodox Jewish charity in Ocean County, N.J., threatening to kill children at a day camp affiliated with the nonprofit."
" he has a history of violent behavior while intoxicated — including a series of attacks on Black women, the homeless, and police dating back to 2011"
In Vino Vertias, my dude.
This could be a cross post with the Trans thread;
Or George H. influencing sonny boy George W.'s easy entry into the ANG to escape Viet Nam. (source WSJ): Two weeks before he was to graduate from Yale, George Walker Bush stepped into the offices of the Texas Air National Guard at Ellington Field outside Houston and announced that he wanted to sign up for pilot training. It was May 27, 1968, at the height of the Vietnam War. Bush was 12 days away from losing his student deferment from the draft at a time when Americans were dying in combat at the rate of 350 a week. The unit Bush wanted to join offered him the chance to fulfill his military commitment at a base in Texas. It was seen as an escape route from Vietnam by many men his age, and usually had a long waiting list. Bush had scored only 25 percent on a "pilot aptitude" test, the lowest acceptable grade. But his father was then a congressman from Houston, and the commanders of the Texas Guard clearly had an appreciation of politics.
Not sure if the DOJ is really serious about this.
A figure in American history I just learned about…
So glad the jury wasn't buying that. He seems like a real menace to society. Maybe some time in the clink will help him get his alcohol addiction under control, but it won't magically stop him from being a bigoted asshole.
Where are all the right-wing small-government Libertarian protestors who despise eminent domain?
Oh, right.
The pols supposedly weren't motivated by racism, they just created a law that targeted people less likely to vote for them, and those people just happened to be Black: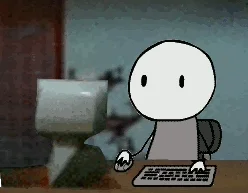 Ah… stay classy SC

That idiot Nugent was in my state over the weekend where he insulted his home state. He should go back to Texas and stay there.
Based upon your reading of the room here and violating the advertising ban; I have serious doubts about your capabilities.
the liberal bias that reality continues to have must really confuse republicans
A key example given by the newspaper was the 2016 election… only one of the [508 possible fraud cases] turned out to be the kind of fraud that voter ID laws would actually prevent

In that case, The News & Observer reported, a woman in Catawba County admitted to pretending to be her recently deceased mother to cast another ballot for Trump. The local district attorney, a Republican, declined to prosecute
count me not shocked they let the person who committed intentional fraud off the hook while in texas republicans sentenced multiple people to long prison sentences ( in one case 20 years ) for mistakenly casting a ballot when they werent technically allowed to vote
Isn't Flint a majority black city?