Not sure if the DOJ is really serious about this.
A figure in American history I just learned about…
So glad the jury wasn't buying that. He seems like a real menace to society. Maybe some time in the clink will help him get his alcohol addiction under control, but it won't magically stop him from being a bigoted asshole.
Where are all the right-wing small-government Libertarian protestors who despise eminent domain?
Oh, right.
The pols supposedly weren't motivated by racism, they just created a law that targeted people less likely to vote for them, and those people just happened to be Black: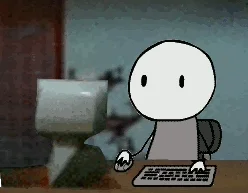 Ah… stay classy SC

That idiot Nugent was in my state over the weekend where he insulted his home state. He should go back to Texas and stay there.
Based upon your reading of the room here and violating the advertising ban; I have serious doubts about your capabilities.
the liberal bias that reality continues to have must really confuse republicans
A key example given by the newspaper was the 2016 election… only one of the [508 possible fraud cases] turned out to be the kind of fraud that voter ID laws would actually prevent

In that case, The News & Observer reported, a woman in Catawba County admitted to pretending to be her recently deceased mother to cast another ballot for Trump. The local district attorney, a Republican, declined to prosecute
count me not shocked they let the person who committed intentional fraud off the hook while in texas republicans sentenced multiple people to long prison sentences ( in one case 20 years ) for mistakenly casting a ballot when they werent technically allowed to vote
Isn't Flint a majority black city?
I thought it was? And it is…
I think the relevance is that Benton Harbor and St. Joseph are "twin cities" that are functionally contiguous except for the river separating them. The divide between the two town's (water) treatment is more stark as a result. Flint is a stand-alone city, mistreated by the state. BH/SJ are functionally the same community, or should be.
Aside from the obvious problems here, WTF is up with blurring the cops' faces, but not the "suspect"?
The child. Multiple reasons the news source should not display their face on top of multiple reasons they should display the cops'.