How to say "I don't know what Socialism is" without using those words.
…which is fine. If you'll do a little more reading of this thread and others, it's a great opportunity to learn!
And capitalism has brought prosperity to dozens of Americans.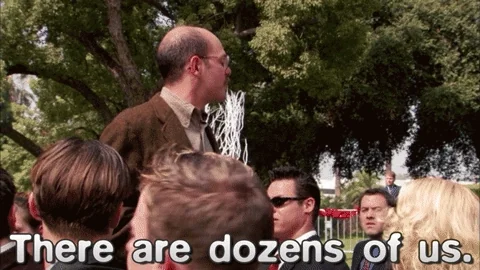 Capitalism is a zero sum game. Not everyone is a winner, and most either scrape by or live on the streets. But hey, you do you.
This topic is temporarily closed for at least 4 hours due to a large number of community flags.
This topic was automatically opened after 4 hours.
Thank you, darlin'! Very kind of you.
Saw this on tumblr

w/the caption, "Reblog if you're a joyless communist."
It has 108,869 notes (likes + reblogs). That's a damn good number for that hellsite.
A few memes for today.
I love that the Catholic Church wants to make Dorothy Day into a saint. I think that the fact they are considering it should be one of her miracles.
I have wanted to ask these questions my entire life. Of everyone in American suburbia.
These questions and the answers my homeowners association would likely supply are the ongoing points of friction at our home (though we live ~15 miles from downtown Austin).
Plenty of neighbors happy to get a share of the peaches, plums, mulberries and other stuff we grow. They just want a sterilized suburban aesthetic out here and our fam continues to not deliver.