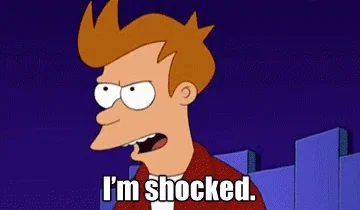 Wow, that's fractured even by entertainment industry accounting "standards".
That's like buying a car with a pay-per-use contract, then selling the car, but not the obligation, to your friend.
Yeah, Disney Must Pay has been going on for some time now. I think Foster finally got something, but they are forcing authors to argue their cases one at a time rather than just doing the right things and honoring all the contracts they bought.
Disney is evil. Not as evil as Ron Desantis of course, but I wouldn't shed a tear if they both went into the toilet.
"But writers are spoiled babies who have no right to strike!" /s
I bought the house - but not the real estate tax liabilities. In perpetuity.
Residuals for creatives is like copyright for the company.
ISTR that one of the sticking points was Disney's insistence that Foster sign an NDA before any negotiations on paying him.
Wow. Claiming to have bought the rights without the obligations is pretty slimy legal hairsplitting. I hope that doesn't stand up in court because it fails the "would a five year old think that's okay" legal litmus test pretty handily.
The only way that would fly is if the obligations were actually being covered. This argument leads them to… evaporate if someone sells the rights.
By that logic, you just sell it to a subsidiary, and then you don't have any obligations to any other parties.
My wife wrote an episode of Goof Troop. Her agent had to remind Disney to pay her multiple times over three years. She did, ultimately, get paid. Seems it's company policy to withhold payment until they're good and ready, contracts be damned. They pay lawyers a lot to avoid paying artists a little.
ISTR that a settlement was reached. So no legal precedent has been created. But yes, that argument was on very shaky ground, IMHO.
This topic was automatically closed after 5 days. New replies are no longer allowed.