Skipping the middle man of ownership, and just shipping products straight from the factory to the dump, will be an excellent way to extend all the middle fingers towards the environment.
I think Funko Pops were doing that from the get go!
It is $30 million worth if they do inventory accounting on a cost basis.
Funko Pops have jumped the shark straight to the dustbin of history, and it could not happen soon enough. I mean, if you could use them as personal flotation devices, they might have had some sort of reuse.
What everyone needs more than a Funko Pop is a better local plastics recycling program. Plastics are everywhere and far too easily discarded. They break slightly or quickly go out of fashion and they are left to decay for centuries. Well, maybe the problem is not quite as bad as a nuclear waste, but it still seems like a major ecological hurdle.
McDonald's announced (a couple years ago) happy meals would start to experiment more with paper toys and other plant based materials so that is one small step in the right direction. From what I read they are hoping to phase out plastic all together by 2025. The sooner the better.
I'm not surprised by this, I'm only surprised it took this long for it to happen.
… would also work for tents and other survival gear that get briefly distributed to homeless people before being confiscated again
Hopefully there's never been a Funko Pop in a Toy Story movie, so that there's no chance of a Debian Funko Pop release.
Anybody know what plastic they are made from? Maybe they could be shredded and turned into 3d printer filament or multi colored cutting boards IDK.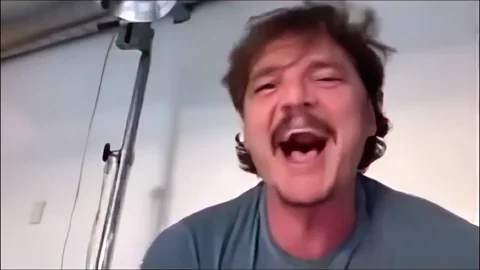 Cool. Then in twenty more years some one can dig them up and make a documentary about it.
Vinyl; not sure how heavily plasticized and(if at all) what with.
I'm guessing that this example of vinyl chloride's essential uses will not assist East Palestine in putting their situation in perspective.
In addition to personally finding them ugly and distasteful, it's increasingly hard to justify the massive amounts of plastic humanity has wasted on completely non-functional dust collectors. Not that Funko Pops are the first, last, or worst offenders in that regard.
That would explain the bitchin' sale they have right now.
It's like NFT's, but for atoms!
I've got Freddie and Mr. Rogers. I don't normally buy stuff like that but my daughter got them for me. I took them out of the box and threw the box away. My kid and her husband collect them, theirs are all still in the boxes on display.
I don't get it but they enjoy collecting them so who cares.
I assume future archeologists will date our era by the Pop figures layer.
I have two figures: suits of power armour from Fallout 76. (One was a gift, the other I bought at a Cex). I've sunk a lot of time into that game, and prioritized finding armour recipes for crafting. They sit next to my racer from the original Wipeout and a Parappa the Rapper figure. I don't buy much tat, but I really love these decorations.