I'm a CA native and these migrations within the state and out are nothing new.
This is one of 3 major shifts alone in my adult lifetime that I can think of. Generally they coincide with booms - big shock.
During the tech boom 'round the turn of the 21st century, I worked with people that were commuting from Los Banos, Manteca, etc… to Silicon Valley. My own shift came soon after that when I moved to San Diego.
During the previous housing boom, I worked with people who were commuting from Temecula or further to San Diego.
One of my employees is moving from Los Angeles to Tulsa this year. He's even getting a "bonus" to do so.
For those that can make the move, I can see why they would given the cost of housing. Particularly if you don't have to change jobs.
The other people who don't want to stay here because of guns… They're just fucking weird.
Why the music?
My guess is that this is something affecting the bottom line for businesses and/or shifting political influence. For those folks, change that doesn't benefit them is scary!
It's Eyewitless News. They have to tart up every story they can to make things more sensational to the over-55 NIMBYs who make up the remaining audience for local network news shows.
Hello! Sacramentan here. Some clarification: 1) we are NOT a suburb of the Bay Area. 2) it is enormously expensive to live in the Bay Area. 3) when Bay Area folks move to Sacramento and buy houses in a place that is less expensive, they jack up the housing prices and screw over everyone else who lives here, so we get higher housing prices, but not Bay Area salaries.
Saying Sacramento a suburb of San Francisco is like saying Philadelphia is a suburb of New York City.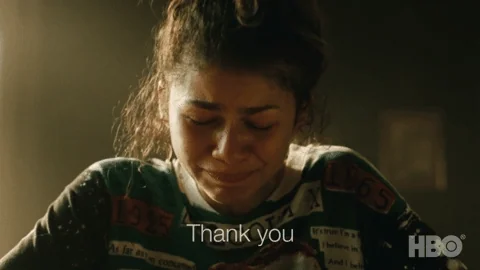 "We did an analysis of our viewer numbers, and when we promise a special report with ominous music, viewership goes up 0.2%. So tell the editors we need ominous music on that."
Could you repeat that a bit louder for the national news media?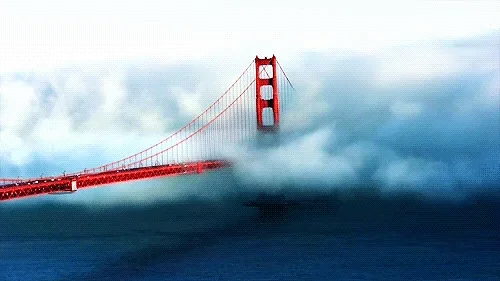 Wait, I thought the interior west (Utah, Idaho, Wyoming, Montana, etc) were being ruined by Californians moving out? /s
Even weirder: despite being over 1,000 miles from New York City, South Florida is NYC's sixth borough.
C'mon! You know those good, clean, up standing, righteous folks from Sacramento fear and dread those horrible, dirty, disease bearing immigrants from the bay area invading and taking away their jobs and marrying their daughters! It's true!
But that's not what they said. The researchers are defining a large region where the migration is occurring as "the Greater Bay Region." No one in the video said anything about Sacramento being a suburb of San Francisco. It's no different then defining the region between Boston and Washington as "the Northeast Megalopolis." Though, frankly, they should have stuck with that term and called it "the Northern California Megalopolis," which is already in use and covers all or most of the cities mentioned by this strangely moody discussion of shifting demographics.
If there's a Bay Area housing story that deserves ominous music, it's this one. ABC10 would probably choose something more upbeat if they covered it, though, to give off an air of Bohemian poverty chic.
$800/month for a (very) compact pod with a privacy curtain in what's supposed to be a SFH, where you're sharing two bathrooms with 13 other people. A housing "solution" in a market where the average rental rate for a studio apartment is $2400/month.
I wasn't responding to anything anyone in the video said, I was responding to the statement
This is inaccurate. Sacramento is the Capital City of California with its own history dating back to 1839, and you have to drive almost 100 miles to reach a city with a larger population. Its geographic location is better defined by its strategic position at the confluence between the American and Sacramento Rivers than by its proximity to the San Francisco Bay.
That's why everyone in the video is talking about people moving to Sacramento from the Bay Area. Sacramento itself is better described as being in the Central Valley. Or if you choose to draw a circle around all the major cities in the northern half of the state you could just say "Northern California."
Sacramento is for all purposes a suburb of the Bay Area. People commute from Sacramento to SF for work, and live in the Sacto area for cheaper housing. Sacramento is an 88mi drive from San Francisco and even less from similarly sized Bay Area city Oakland. Just because it isn't in the same county and doesn't have the same government doesn't stop those awful SF people from jacking those real estate prices. The Bay Area is several counties. 5 or 6 cities have been the capital of CA and Sacramento should be clear it isn't permanent, as it has moved from Sacramento and back.
El Sobrante and Walnut Creek are suburbs of the Bay Area too. The normies there aren't screaming, whats the big deal?
Walnut Creek is considerably closer to the San Francisco Bay than to the Central Valley. It's connected to San Francisco by BART and you can get from one city to the other in under an hour even during peak commute conditions. If you want to take public transit from Walnut Creek to Sacramento it will take you almost two and a half hours.
I know lots of people who commute to S.F. from outlying areas, but I never knew anyone who regularly commuted all the way from Sacramento. The closest I've known was an adjunct faculty member who had to drive from the Bay Area out to Davis twice a week to pick up work.
There are commuter trains from Sacto to the Bay Area. People need to work and the work is not in Sacto.