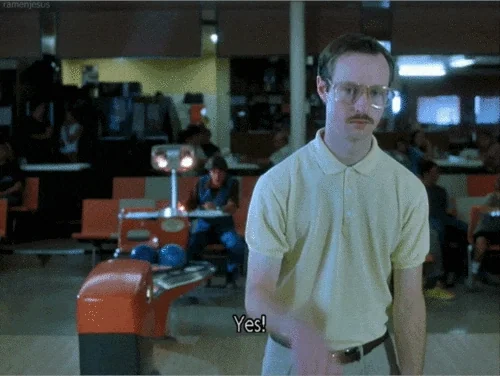 started bowling last fall. please, no – bowling does NOT need this. it's fine as it is. our oldest local place looks like it stopped updating everything circa 1988, and it's just fine that way. the sound system is loud, they play nothing but classic rock, and the videos are not animated, but they are really great: old footage of skiers and snowboarders having gasp-worthy falls and wipeouts, or nailing beautiful jumps. i don't need "edgy" bowling animations.
Came here to see animations, instead got a bunch of bros laughing about how clever they were.
I remember seeing the last clip in the FPP on a sitcom or cartoon like "Family Guy" and thinking it was a gag they designed specifically for the episode, complete with 90s-style graphics. I still can't quite believe anyone intended that for use in a real bowling alley, but I haven't been in a bowling alley in quite some time and when I was the place was family-friendly.
This topic was automatically closed after 5 days. New replies are no longer allowed.