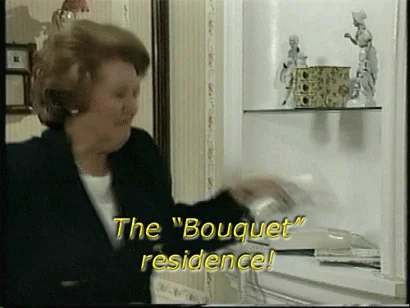 Hah! I was thinking that in my head but then I thought, oh, I'll have to explain the whole thing.
Not sure if British comedies are as well known outside of the English-speaking world.
But yeah, I toyed with the idea of posting a photo of a bucket!
I saw an older guy in a modded wheelchair going all over the place today as I read a book on the beach. Got back up to my balcony and voila:

He'd made a whole garden of them down the beach. What a cool hobby!


Nice photo of the beach condos of Rebma.
???
ETA - for those less enamored of the ghost-town aspect of the built environment down here

Sorry, too obscure. In Roger Zelazny's Amber series, Rebma was an undersea city that was a reflection of the one true city.
Oh, cool! I thought it might be something like that but never heard of that series. Yes, Rebma is accessible at least daily here.
If only one could make a hybrid wheelchair-lawnmower, when I grow old I would definitely keep up with lawn maintenance. Or maybe even a wheelchair roomba, picking up dirt wherever I go…
Get out and walk and explore!
I suppose taking a look at St. Patricks would be a good start since its right there.
ETA: my daughter will send me a picture like this and see if i can identify location, date, and time of day the picture was taken. Fun hobby
Yup
Arrived this afternoon, doing that tomorrow while Kiddo and spouse go to a matinee (Broadway shows are not my thing). First time in NYC proper (airports don't count), and my imagination is failing me.
The problem with NYC is that you can do ANYTHING there. So, narrow it down: what are you interested in? Museums? Parks? Architecture? Food? Drill down into that. But whenever possible, walk between things, don't take a taxi/uber. See what you see.
NYC has a really active urban sketching club if you're feeling like making some one of a kind souvenirs:
ETA, not sure why it looks like it's linking to their shop. It's a blog with dates and stuff for meet ups to draw al fresco.
Or if you need something special for St.Valentine's Day…
Ive never been there, either. Jealous!