I worked on a pattern recognizer for tree bark back in the day. I wonder what happened to that technology, open sourced and lost in the ether. Cool story beschizza, the plant recognizer was seriously made so we could one day eat wild mushrooms without the wanton approval layers of tribal knowledge about what is and is not poisonous. Seriously if a mushroom killed someone, the app should show this guy's obit. "Learn from Toby, don't eat this mushroom. RIP Toby."
So, this is iNaturalist, but without the human reviews & shows you plant care tips at the end?
Two days ago I took a picture of an unknown (to me and SO) plant in the Dolomites at about 2800m elevation, a good opportunity to give it a shot.
No dice, the one it came up with is totally different.
So I'll put it here, maybe some more botanically oriented boinger might know what this is!

The physical size of each flower is about 1.5cm (~1/2 inch)
It's an Audrey II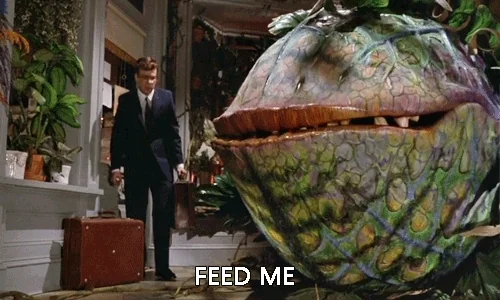 jk
And I had just scratched my shin on a rock in the ascent.
What a missed opportunity.
I have found I have better luck describing the plant and searching from there, but it helps if you know some official plant terms, like umbelliferous flowers, or pinnate leaves.
I don't know that one. Will investigate! There are so many now. I have been using PlantSnap for a couple of years now. Sometimes great, sometimes way of the mark. Plantnet, NatureID are ones I'm also trying. Have deleted others as they couldn't compete.
Or just install Google Lens and do a google reverse image search via the google search bar.
ASCII chart explainer for that?
I just used it on an unknown house plant and it worked! Thank
This topic was automatically closed after 5 days. New replies are no longer allowed.