it is a tiny crumb of joy
The only joy for me is if it's evidence of this toxic company rotting from within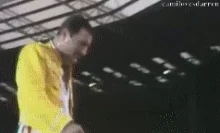 If you turn off the child filters, are they still just kissing?
I really hope that's what's happening. Then my only concern is what comes in to fill the void.
So if you had six messages and nine notifications…
I am a Facebook user, and it sure looks like a glitch to me. I mean, it is possible it's a gimmick.
This topic was automatically closed after 5 days. New replies are no longer allowed.