And that's PROOF that 2020 was stolen, because Trump never loses!
(Just in case, /s)
I hope this fascist and her ilk keep this up. Millions of Republican voters splitting from the GOP in time for 2024 would be the best thing that could happen to this country.
That is a truly bizarre way to interpret recent election results. Cross referencing with larger data sets such as popular vote totals, the rational conclusion is that the country doesn't want any Republicans any more, and the only reason they're still contenders at all is due to a broken electoral system rife with ridiculous gerrymandering, a 250yo structure built to appease slave states, and so on. America is shifting left whether they like it or not. If they were smart they'd shift left in a subtle way that keeps the base happy (talk about taxes a lot) while broadening said base (by, say, embracing immigration reform for the many religious Catholic immigrants from South American and South Pacific countries who would like their stance on abortion)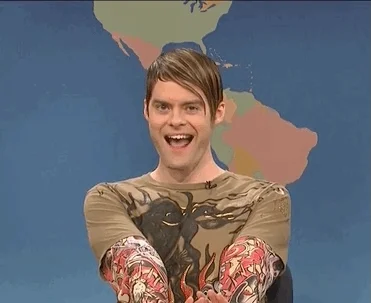 On the flipside there have also been a lot of progressive Democrats who made similar arguments against mainstream establishment candidates like Al Gore and John Kerry and Hillary Clinton. But even the most radical-leftist-Democrats never suggested that the answer was to just burn the Constitution and install an autocratic cult leader.
I'm not in any way endorsing Mittens - but:
"Romney was elected U.S. Senator from Utah on November 6, winning 62.6% to 30.9% over Democratic nominee Jenny Wilson.[439"
That's a hell of a lot better than MAGGATS did, Laura.
Don't they teach math at Dartmouth? Or were you just to busy vilifying and outing queer people to pay attention?
shrubs sr and jr were/are both criminals, but as for the rest of that bullshit, they can fuck ahem right the hell off.
Agreed! She's basically saying, "our party doesn't have any of the 'conventional' people speak at our conventions, while the other side has all these 'rock star' politicians, and our side lost bigly, twice in a row, what does that tell you?!?"
It tells me that most people don't want what you're peddling.

I wish they'd get that through their heads, but the reality seems to be that they don't give two shits about what the voters want, they just want to impose their world view on all of us…
Unfortunately, that's assuming they have any rational actors left.
Exactly. The weird thing is, the Republican Party always reacts to losing by moving further right. I guess historically this has worked as they've managed to squeak out another win each time by energizing an even smaller but even more rabid base (combined with a broken election system). Their base now is basically a handful of Nazis and conspiracy nuts. Surely they know this isn't sustainable.
Unfortunately, the Democrats in America also always respond to losing by shifting right. There's a weird dynamic in America where the establishment politics seem very out of step with the current state of the people.
It's not "weird" to me. The phrase "corporate capture" comes to mind, as a useful way of describing what's happened to both parties.
Look, they made this bed now they have to sleep in it.
The GOP embraced an anti-government worldview back with Reagan, and then a selfish/hateful attitude with the rise of Rush Limbaugh and Fox News.
Plus they have been losing demographically since the 90's-- you can't alienate every minority, most women, and the educated and expect to get a majority of votes. Then there's the youth vote. . . ain't no future in alienating an entire generation, by definition.
This topic was automatically closed after 5 days. New replies are no longer allowed.