Looking forward to watching this later.
Meanwhile, I love how I grew up with people concerned about the legality of file sharing were often present at, if not running, CD burning parties. It's ironic until you think about the fact that the act wasn't the problem–it was the possibility of getting caught.
Record companies were never interested in selling music. The real money for the industry was in packaging, distribution and marketing. The actual music included in the packaging was perfunctory; as long as it sold units (tonnage) they were happy.
And, of course, stealing from the artists. It was always rich, watching an industry that was at various times run by literal gangsters whingeing about this stuff.
Filesharing did not kill music.
Autotune, drum machines, range compression, and sampling DID kill music.
… and yet the second video ends with "Metallica did the right thing"

I have replaced it. I didn't make it to the very end and was merely entertained. The Flash memory someone shared above is better.
Oh LimeWire, where art thou?
Oh man, those Camp Chaos Flash animations. Haven't seen those in a long time.
In MGM v "Grokester"
Did anyone actually pronounce it "grokester" instead of "grockster?"
I bought a copy of "The B-52s" in about 1981 (or so) and my good friend loved it (because it is a great album) so I taped onto cassette for him, because sharing music is what people do, and they always have.
If the music cartel died tomorrow it would make exactly zero difference to people's enjoyment of music, but Beyonce might need to get a job.
Person also pronounced Dido incorrectly. Many of us are guilty of mispronouncing words we've only read, especially those not found in the dictionary. But it is funny when they land on the harshest sounding or hardest pronunciation.
The video was quite informative, if a little longer than it needed to be. The takeaways here are that music sales were likely going to decrease anyway and it's a bad idea to sue the people who are the source of your revenue. Especially if you can't make it stick. Suing people for more than they're worth, which I imagine is exceptionally easy these days, can potentially result in your getting nothing in the end.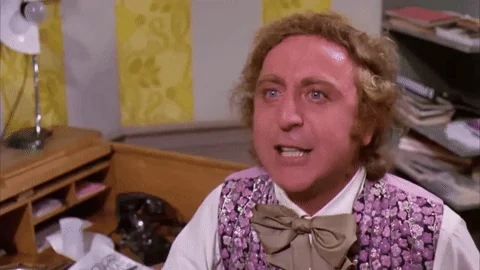 Music industry math is insane. They normally pay royalties on only 85% of CDs shipped because its assumed that 15% of wax records will break during shipping. Up to 65% of albums are considered "promotional copies" (buy 3, get two free!) and not subject to paying royalties.
Little Richard was paid $50 for Tutti Fruitti. The Backstreet Boys ended their career $14k in debt to their record company. John Fogerty was sued by his label for plagiarizing a song he wrote.
Record labels are staffed by people who lack the level of conscience and empathy needed to be pimps or run payday loan franchises.
That works too. I pronounce grockster and grawkster the same.
Nothing killed music. It's just moved on without you.
Let's don't be overly nostalgic. Limewire reliably gave my machines syphilis.
Bittorrent has worked much better these days.
Don't get me started on all the problems with direct connect clients and eDonkey.