Barker was who he was, unfortunately. The board members of the foundation charged with preserving his RPG, though, cannot credibly pretend that they were all unaware of this repulsive side of the author.
I'll be interested to see follow-up outside research into whether any of Barker's toxic views were incorporated into the Tekumel universe.
I don't recall anything in the game or his books, but that was a long while ago, and it's certainly not something I was looking for. None of his alien races were thinly disguised stereotypes at any rate.
Odd I've never heard of him, but knowing this I am glad.

Heh. I wonder how Raymond Feist is feeling right now?
There was a Star Trek episode where they considered deleting valuable medical information from the hologram doctor because he learned it from the digital archives of some space-nazi doctor. I forget how that ended but I feel like that is a metaphor for these types of situations.
These assholes ruin everything.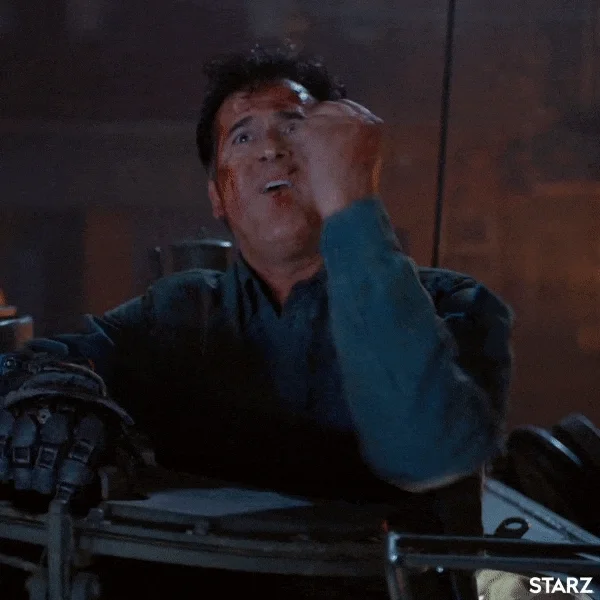 I would think they have to be. Just like Heinlein can't help himself but include planets where there are no laws outside of property and everyone carries guns and it's a productive paradise in all his stupid books. It may be that it creeps in over time as writers drink more of their own Kool-Aid. Heinlein's early stuff had way less of that. Since Barker apparently only wrote the one RPG, maybe it was too soon for his views to find their way in to his writing.
My first thought was whether or not this meant that Raymond Feist has to become a thinly veiled Nazi now.
Regarding Barker, it's really disappointing, of course, but seems especially so given that Tekumel was one of the first real stand out "not based on western mythology tropes" settings. It draws so heavily on Hindu and Meso-American mythology that while you could accuse it of exoticism and orientalism, straight up white supremacy in the author comes as a surprise. It's too bad - I had also really enjoyed two of his Tekumel novels, Man of Gold and Flamesong.
Also surprising since M. A. R. stands for Muhammad Abd-al-Rahman, but I guess it would be racist on my part to assume that would preclude being a nazi
I was kidding. (In one of Feist's early books, he included his gaming group's campaign world based on EPT, unaccredited, which was kind of obvious to anyone familiar with EPT. Apparently that was all worked out later, and no one uses the P-word.)
It seems like there was a lot of drama involved, but it seems like the normal drama of people who shouldn't be in business.
https://groups.google.com/g/alt.games.frp.tekumel/c/zTRRPMSEH9E/m/PiPJLCjd2uAJ?pli=1
I was kidding too, based on the same thing of the invaders in the rift war being a thinly veiled copy of the Tsolyani
A lot of the OG Nazis were pretty okay with Islam; there was at least one Waffen-SS formation drawn from Bosnian Muslims, IIRC. The modern right-wing Islamophobia in America is largely post-9/11 thing AFAICT.
And yes, this caused a lot of dismay and unhappiness in the RPG nerd circles online, at least in the places I frequent. Not that many people play, or have played, Empire of the Petal Throne, but the game and Tekumel as a setting are an important part of RPG history, and one that has generally been seen as a positive example.
wow the reviews on Goodreads. Apparently the only people who know of that book are the ones who seek it out.
I used to have colleagues who did biomedical research on frostbite. Quite a lot of the data that was used in their research community had been collected by Nazi doctors in horrific experiments in the Camps. I think the use of such data finally stopped in the 80s or 90s, because it was decided that the data from such a source simply couldn't be trusted.
OTOH, in fields like theoretical physics and aeronautical engineering and maths (my own area), important work by Nazis and Soviet antisemites tends to not be discarded, as it can be independently verified and is often of too high quality to ignore.
The back cover copy (from the Wikipedia entry for M.A.R. Barker) for the book is so out there that if I did not know better I would think it had to be parody or a GOP platform document
The back cover of the book states "The good guys win sometimes. Not always, of course. They lost big in the Second World War. That was a victory for communists, democrats, and Jews, but everyone else lost." It continues, "A century after the war they are ready to challenge the democrats and Jews for the hearts and minds of White Americans, who have begun to have their fill of government-enforced multi-culturalism and 'equality.'
Yeah, that would fit on the same shelf as The Turner Diaries.
Just such a weird thing to see the criticism of multiculturalism coming from a white guy from the northwest who converted to Islam, studied and taught Urdu, and created a fantasy world based on non-western mythological tropes. People continue to impress me with their ability to be lurching masses of contradiction and disappointment
A certain internet public library has it, and yes, the uploader has uploaded 9 other books that are equally vile.
Serpent's Walk is a novel in which Hitler's warrior elite-the SS-didn't give up their struggle for a White world when they lost the Second World War. Instead their survivors went underground and adopted some of the tactics of their enemies: they began building economic muscle and buying the opinion-forming media. A century after the war they challenge the establishment. The result is a great conflict, which they cannot afford to lose.

Paperback: 449 pages
buying the opinion-forming media
So it's a Rupert Murdoch biography?