Hell as long as people use them IDGAF what they look like.
Then take the cost savings and try and spend it on helping out the homeless rather than chasing them away
Meanwhile, in certain neighbourhoods in the city homeless people are peeing and pooping on the pavement. Yeah, San Francisco is "obviously very unique."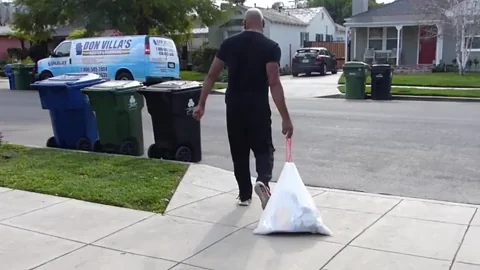 This is not a problem that needed fixing…
Apparently they're looking for a list of features beyond just aesthetics, but the effort has clearly gotten out of control.
What do you think they're going to do with the old trash cans? SF saw the tiny house boom and said "hold my beer."
/s… but I wouldn't be surprised if this became prophecy.
I… I… could actually believe some tech bro doing this
It would make it easier to cart them off their block in the middle of the night.
What's wrong with the classic model?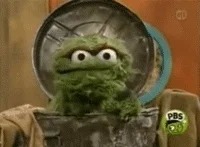 This sort of slow jerk off motion waste of tax payer funds is just fuel for the fire for the whole "wasteful spending" crowd and "small government". And it IS silly and dumb, even if it is overall a small part of government.
Now I suspect they have the sunk cost fallacy implemented as a reason to continue.
And in this reality - entirely plausible
Custom street furniture isn't always an unreasonable desire for a city, but there are right ways and wrong ways to go about it. Jackson Hole WY installed custom street furniture with minimal taxpayer cost. The project was largely funded from private and local business donations. Fabrication was by a regional small business, so spent money benefits the local economy.
Granted, SF is a much different scale than a small WY town, but I don't see why the concept wouldn't scale appropriately. Project scope can expand or contract based on the level of donations. We can argue if the chosen design was a good one, but that's beside the point. It's what the community as a whole decided upon at minimal taxpayer expense.
These are trash cans, not furniture. They hold trash until it can be taken away.

It doesn't need to be aesthetically pleasing, it needs to hold trash and stand up to some wear and tear use. I don't think that's quite the same as other kinds of city beautification projects, such as improving parks or other public spaces. That would make more sense, as SF is a tourist city.
Maybe SF needs to be focused on their out of control housing costs instead of spending their time solving problems that don't need solving.
And that's the thing about out-of-control housing prices. They tend to filter the residents for people who like out-of-control housing prices, who in turn have out-of-control-housing-price-oriented local government priorities (i.e. "how are these trash cans going to enhance my property values?")
There's some logic behind the sensor system that alerts workers to it being full, I guess. You don't want a trash can overflowing with garbage, but it's also pretty expensive and inefficient over the long term to have city workers constantly checking cans that aren't full yet.
This may be a boondoggle, but it seems slightly less insane to me because my own small city (as well as many others) has a number of solar-powered "Bigbelly" brand self-compacting trash cans in our downtown area, which are actually more expensive than what SF is going for, and SF turned down due to cost.
Sure, but also, if it's on the curb, maybe just empty the thing.
Right.
Why have trash cans?
(If the city/garbage collector doesn't have to bill individual users, why not install these throughout the city and eliminate "trash day.")
Most municipalities do bill, but it's not based on volume for single family dwellings. There have been cases in the news where people set up their households to generate zero waste, thinking they could stop paying the fee. However, there was no way for them to opt out of paying, because the waste contracts were based on the number of households in the town or city.
I used to live in a town that sent out a warning one year that there would be an additional payment due from each household if we didn't meet recycling quotas set in the contract with the waste management company.

I prefer a system where people don't have to work around a particular day of the week, but I'm not sure what kind of contract would be involved without an HOA or COA.