Something a bit better than the blipvert like video from Code Report, the first section of this Sabine Hossenfelder video:
Oh, EtA: no, I'm not optimistic at all - glad to be surprised, but extraordinary blah blah…
I'm cautiously optimistic, but need to wait for proper replication results from multiple labs. There were other "discoveries" that got a lot of buzz, but couldn't be replicated (looking at you EM drive and cold fusion).
Science makes miracles that work for everyone. It just takes a frustratingly long time to get there sometimes.
We still don't have peer reviewed papers yet from the original experiment, let alone all the scientists involved in agreement about what TO publish. And I've seen two OTHER papers claiming they tested it and it fails. So…
I really don't like how this footage of the sample only lifts on the one end. I'm suspicious its just a weak magnet whose like pole is lifting away from the larger magnet its sitting on but too weak to lift all the way up on it's side which would give away the illusion that the thicker end just isn't lifting due to impurities of the sample. I hope I'm wrong but there have been fly by night "give more funding for this amazing breakthrough" scams before.
And does not lock in place, even weakly.
Not to be ultracrepidarian, but really not convincing.
Huge if true, indeed. I'm still not running at that football just yet, Lucy.
I've got my (above room temperature) fingers crossed.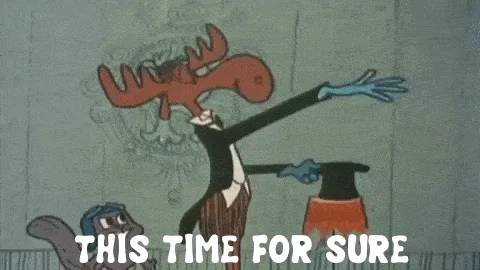 That lead is a primary ingredient in this is rather concerning, if it turns out to be true. After spending decades recognizing there's no safe level of lead, and getting it out of products, we're about to massively re-introduce it to our infrastructure?
I'm old. I can't tell you how many times I have heard that we are on the verge,or actually have created Cold Fusion and room temperature superconductors. I'll believe it when I see it.
Yeah and so many of the links in the article leads to non-physicists talking about it which should be really telling. Here's twitter thread from someone actually working in the field
Third claimed replication of LK-99!

I'm doubtful; according to the tech tree in Sid Meier's Alpha Centauri we need to have Optical Computers and Polymorphic Software in order to unlock high-temperature Superconductors.
I think we already have self-modifying software but I don't think we've fully achieved optical computing yet.
Well, room temperature, if not actually "cool"…

At least the pipes are lined with calcium carbonate… though really we should be getting rid of it all, not throwing a bunch more lead infrastructure into the mix. Oh well, maybe we can recycle the pipes into superconducting rail lines.
… maybe where you live

Handy table of replication attempts so far.
Does not look good.
Extraordinary claims require extraordinary evidence.