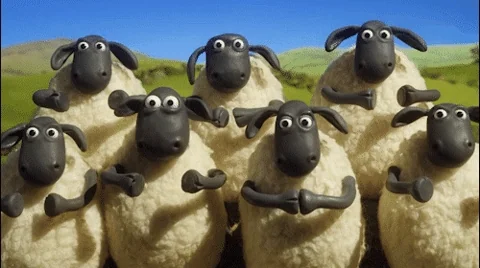 Mr. Mustard's photos are often featured in the quarterly Diver's Alert Network magazine, "Alert Diver". Lots of other great underwater photographers there, too.
Cool, but I don't just see a sheep…
I saw that Aardman Animation is doing an episode for the new Star Wars Visions. Should be a fun one!
Yeah, it was fun, even if a bit predictable. My favorite bit was a cameo of a character from one of the early Aardman films:
The robot from A Grand Day Out.
OH yeah, it's out. I know what I am doing this weekend.
This topic was automatically closed after 5 days. New replies are no longer allowed.