After the titles, it cuts to Howard K Smith at the ABC Headquarters in Washington,"Um… [Howard shuffles his script pages and looks around apologetically]… er… there's not really anything to report today…"
This probably could have used a little warning about the flashing lights in the first couple seconds of the video.
Who'd have thought those would have been the "good old days" for America, what with the absence in the promo of resurgent fascism, direct effects of the climate emergency, and extreme economic inequality.
insane, yes. INSANELY AMAZING
This is actually pretty damn cool vintage design. I liked it.
It reaches a crescendo of cringe when the jungle-print word "ASIA" comes on-screen, announced by a gong.
OH! Absolutely love this, had never seen (or 'experienced') it, thank you for sharing. It's awesome.
Wow. So this was the framing of the world when I was 7. That explains a lot, including why I latched onto Heinlein's Farnham's Freehold a few years later.
I miss Peter Jennings.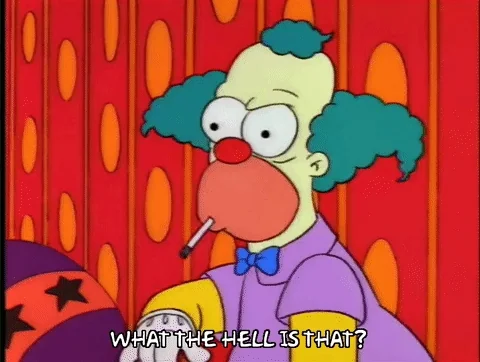 When the attack actually occurs the group, along with Joe, the family's black servant, retreat to the fallout shelter beneath the house
… okay I'm out

This topic was automatically closed after 5 days. New replies are no longer allowed.