i would say that this is a good reason for national legalization of marijuana. unfortunately, i strongly suspect this court of appeals will go on to rule along the lines of "he had a fair trial and was duly sentenced to life, and so for life he stays."
If so, Antonio "Mere factual innocence is no reason not to carry out a death sentence properly reached" Scalia will smile up from hell.
Assholes.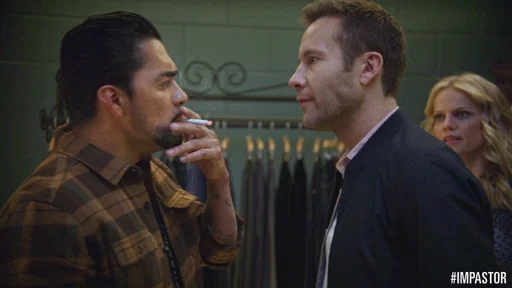 That this is still happening in the 21st century? National law that completely and finally does away with these draconian and backward state / local laws is long over due.
Let me guess… is this guy Black? The story doesn't say. (Googles). Well gosh, whadaya know…
As always, it isn't pointless cruelty, the cruelty is the point
But, perhaps even more importantly, he won't be voting fraudulently ever again.
By that logic, no law could ever be ruled to be a 8th amendment violation. Sure its in keeping with the law, and that law imposes cruel (but not nearly unusual enough) punishment.
A story from across the river, but same bullshit. If they're sending someone away for good because they repeatedly hurt or kill others, there is an argument to be made. Locking people up for decades because of a history of non-violent infractions. How can that not be overly cruel?
Russell had two prior convictions: home burglary in 2004, and unlawful possession of a firearm by a felon (2015).
So essentially it all comes down to one non-violent felony, a burglary. Everything else came out of that - without it, the gun ownership wouldn't even have been a crime and what should have been a misdemeanor drug possession wouldn't have turned into life in prison. So it's not so much "three strikes and you're out," which is already totally insane, it's actually just one strike.
Might've prevailed on a motion to vacate based on there being 40-80 g. of cannabis (and don't look at my client, chud!) or an argument of the beard that it could be 0-40 as easily.
Were his jeans an impossible interconnected maze?
Yup. Assholes all the way down.
So the logical outcome is clear: kill everyone who break the law. They'll never do it again.
(I think we disagree a bit of the purpose of the justice system here.)
…but we want the people who can't identify as single individuals to have only the lawbreaking individuals punished. [Corporate persons fidget. Some of y'all get excited.]
Punishment should be having them smoke it down to 30 oz. (30 grams? Geez, get there.) in court. Maybe just at the Clerk's Office using a water filter. And then no jail. Expunction please.
Jeez, Norman Staley Fletcher only got 5 years in porridge for being an habitual criminal; this is totally bonkers. The three strikes laws are typical bullshit aimed at feeding the Penal-Industrial Complex.
THIS is what clemency is for. Not your buddies (I'm looking at you Stone, Kushner, Manafort, etc.) and token celebrities (Lil' Wayne? What?).
Or, to put it another way, Mississippi just agreed to spend $930,000 (average US cost of prison is $31k pa, times 30 years) to protect the public from a man with a spliff. Opponents of this sort of thing should be highlighting the huge cost to taxpayers of this approach, as well as the unfairness/cruelty arguments.
Putting people in jail is a jobs creation program and creates vast incentives for the for-profit prison industry. Money spent on prisons is unavailable to be spent on welfare for 'takers.' It also prevents 'those people' from voting. There are plenty of people who think all of these 'wins' more than justifies the injustice done to three-strikes offenders. Plus, own the libs!
Well I suppose the appeals court was technically correct, in that this punishment was not both cruel and unusual.
These types of sentences are fucking bullshit.
call the aclu? I think it's a good argument to criminalize 3-strike laws.