That was… something
… wait, in 1969

… that link ("https://www.youtube.com/watch?v=-lI3PR4yLZI&t=1736s") doesn't work because the "t=" bit skips to the end and then YT switches to something else
This might work
White backgrounds? Chroma-keying against that would be tough!
Yikes.
But, funny joke about a Hong Kong person having an "Sioux City Flu." This coming on the heels of the so-called "Hong Kong Flu of 1968."
This is fantastic. It's basically a live action Robot Chicken. It's going right into my psychedelic playlist.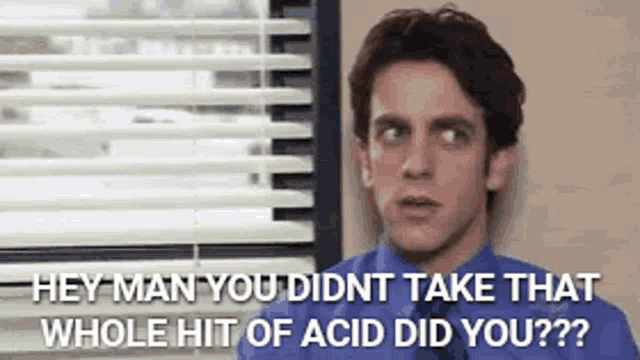 I tried, I noped out several minutes in and then tried skipping around, still nope.
Maybe, given time, it might have evolved into something but I'm glad Tim Conway stuck with Carol Burnett.
I think I saw John Cleese at one point.
Suspect this came out after Monty Python, which kind of pioneered surreal humour on television.
There's a pretty funny bit at about a gay couple around 22:20 that still resonates.
ETA:
And in Episode 2 there's a bit about mix-race couples. So, topical, anyway.
And when you have a narrator dubbing "Who knows what hate lurks in the hearts of men" and a Black woman stops dancing and says "I do," you know that the freakiness of the format wasn't the entire objection.
"Turn-On" was February 1969
The first episode of "Monty Python's Flying Circus" was not filmed until September
Yeah, if anything, "That Was the Week That Was," or "At Last the 1948 Show" might be inspirations. But really, this is just Laugh-In without anyone telling them "no, don't do that."
The video helpfully introduces the whole cast by name, so I think the guy who looks a little like Cleese is "Ken Greenwald"
I was 13 at the time, and I remember at the time that there was a lot of experimentation going on with television, trying to break out of the variety show, sitcom and drama formats. I remember one Jim Henson experimental show that scared the crap out of me. The Cube, also 1969
This is the most remarkable thing I've seen in a long time.
A friend sent me episode 2 out of context, and I had no idea whether or not it was from now.
I mean I figured it out pretty quick but holy hell this show was ahead of its time. Just deepfake the GQP into a few shots and this is absolutely current and scathing. We live in batshit times and these cats already knew it fifty years ago.
It's worth re-watching some of the old Smothers Brothers shows. Those guys were radical, truth-to-power speakers. And a lot of their points are still relevant.
Most likely meant lack of laughter track. (Unable to watch video right now to check.)
I got 10 minutes in, will have to watch the rest at home. There's so much going on here, really enjoying it from a production point of view. Here's a show that needs a very unified vision… camera has to shoot for editing, editing has to be done to the beat of the script.
What an era for TV. My mom still pisses herself laughing at that Gone With The Wind skit where Carol Burnett comes down the steps wearing modified curtains and rod.
It's all very wonderful.