Remember, the NFL wanted performers to pay for the privilege of participating in the Superbowl.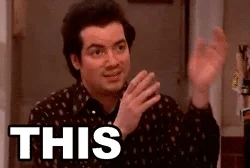 Hailed as "heroes" during the early months of the pandemic, these workers, most of whom are women and people of color, say they're facing untenable levels of pressure.
Ah, there's the problem.
"women and people of color" =/= "heroes"

That is nice, they can use the courts to keep you in your bad job with no contract in an at will state.
This case is also being discussed here:
2021 did not totally suck:


Time for a new Republican scapegoat – CWT? (Critical Workers Theory. Which doesn't exist, but no matter.)
They can just group it under "hating America" since people who demand such things as equal pay are clearly unAmerican… /s


Don't give them more material! They've already put centuries into the theory that criticizing workers enables them to pay less money for their labor. I can just imagine what would go into their approved textbooks - tales of lazy, greedy, immoral peons who are ungrateful and act entitled. The hardworking and generous employers - who struggle to provide jobs for them despite unrelenting government oppression (regulations and taxes) - are sometimes betrayed by the disloyal scum who form gangs to drive them out of business. Those gangs don't care about the real victims of that outcome - the good workers who do whatever is asked without complaint, and the business owner's family. They might just rework A Christmas Carol, with Bob Cratchit as a jerk with too many kids harassing his elderly boss and threatening to wipe out his retirement savings.


That's a great idea! I'm inspired to see if we can get something like that going in Maine. I grew up in a small paper-mill town and was in junior high during an extremely ugly strike (though, they're probably all ugly. the small town made it really visceral) and it blows my mind to this day that all we learned about labor movements was that one example of the Pinkertons violently putting down the railroad strike that made it into every approved textbook.
I grew up in WV, home of Matewan and Blair Mountain. And now one of the reddest of red states. I do not understand how we went from literally dying for worker's rights to supporting the bosses unquestioningly in only a couple decades. UMWA is still a powerful voice there, but I have noticed that they are very careful not to upset Trumpists in their statements. Weird times, man.
The miners whole livelihood revolves around keeping the mines working. When democrats started talking about coal mining being bad, they lost a lot of support. Much of the area is steeped in "my granddaddy was a miner, my daddy was a miner and my boy is going to be a miner!". Not too much push to get out of the mines. The union may protect your job, but it can't do much if the mine is gone.
It didn't help that it came out of the mouth of a woman that the right wing had been demonizing for decades at that point and that everyone studiously ignore the part where she advocated for retraining investments for new jobs… but whatever preserves the narrative that democrats are all of a sudden more anti-worker than the GOP, I guess.
They haven't noticed (no, they have, but they are consciously ignoring) the fact that every year the mines produce more coal with fewer miners. It's not the regulators putting them out of work, it's the owners automating more and more. But that doesn't fit the right wing narrative, so…
But you are right about "We've always been miners and always will be." They are frightened of the loss of their whole lifestyle, even though it has been brutal and unhealthy. I don't know how to help them, so I left. As did most of the young, higher earning professionals. And they just watch their state get older, poorer and more desperate. And think the right wing is going to help them.

Sounds like an echo of the timber industry in the PNW. With some of the new research about the importance of dense, old growth forests compared to lower density or younger forests w.r.t. carbon sequestration, it's obvious that one of the best things we can do to combat climate change is simply to absolutely stop cutting trees over 90 years old. Of course, the old guard fight that tooth and nail, complaining about jerbs, but the opportunity exists to pay people just as much to not cut trees.
We should do the same with coal. We should be paying miners to not mine coal.
They fight tooth and nail against retraining for better paying jobs in solar and wind. The ridges along the Allegheny Front are absolutely covered with wind turbines, and the need for folks trained to service them is severe. But the popular idea is that doing that will "doom the historic heart of the state." Without considering that "the heart of the state" is it's people. That is what needs protecting.