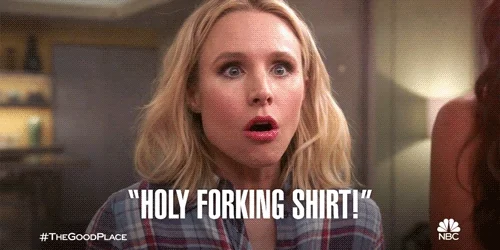 I say "beach," but what I mean is a car park with some sand on it…
Perhaps the media should reach out to MP John Hayes for comment right about now.
My reaction as well. Both the war itself, and cremating millions of people in just a few years.
Where I grew up humidity parks itself at 80-90% for much of July and all of August. Summer temps usually don't pass 85f/29c for more than a few days at a stretch.
But it's absolutely bonkers walking around in it. You can't dry off after a shower, condensation will drip down your walls. We tend to be running AC even when the temp is much lower, to combat the damp.
I have a chronic disease and when I get too hot my limbs don't work right. I have an ice vest and a cooling bandanna. I'm going to also try wetting down my hat!
My understanding that a hat used for cooling would work best if it was porous. Just saying.

spelling!
It's 1:47AM and 78°F here in Detroit. The heat index is 79°!
Just started it. The first chapter is one of the most harrowing things I've read in fiction - and the fact that it's very likely an event that will happen IRL sooner than later doesn't help.
Fortunately it only lasted two days and is now a more expected temperature. Hope Germany has a similar experience.
EDIT I mean, this time it was only two days. Next time could be longer.
Yup. It was haunting.
Neal Stephenson's Termination Shock is a lighter take on the topic.
Both excellent novels.