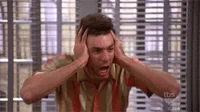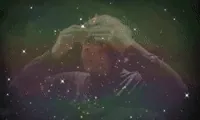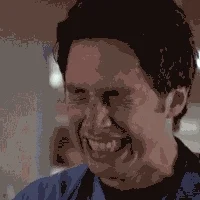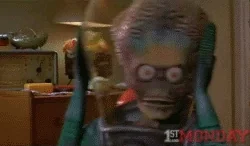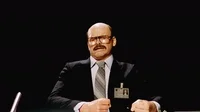 Scarfolk is barely a parody, isn't it?
British PSAs do not fuck around.
Any air weapon that fires a projectile can cause an injury. Some air weapons are more powerful than many people imagine; a friend of mine has an air rifle, a BSA AirSporter, which has an under-lever to cock it, with a small swivel cylinder at the base of the barrel to load a pellet.
There is some predictable variation in muzzle velocities, but some can be high enough to actually require a firearms certificate, because they can be almost as high as a .22 Longrifle. There are certainly cases where people have been shot with an air weapon and either died or suffered a serious injury. They fire lead pellets, not plastic BB's
Just checked, and the muzzle velocity was 550 ft/sec
All air guns in the UK are classed as firearms, but there as certain exemptions for ones that are below certain power limits that don't need a Firearms Certificate (a "license").
A few years ago Scotland used some of it devolved powers to require that are all airguns (including those under the 12ft/lbs for rifles and 6ft/lbs for pistols) need a Firearms certificate, while they don't in the rest of the UK.
These leads to the strange situation that someone from England can travel to Scotland was a rifle chambered in .50BMG which is on their certificate but can't take their sub 12ft/lbs air rifle as there is no way to get it on their certificate in England.
Also I wouldn't class them as weapons, as they aren't designed to be used as a weapon they were designed to be used as sporting items or possibly hunting/pest control.
Regardless, that's exactly what they are.
One can cause permanent damage or even death with air guns, paintball guns and every other manner of rifle which is capable of firing a projectile at high velocity.
Are you in Scotland or the UK? Just curious if this applies to paintball markers. I just don't recall what sort of energy a standard paintball puts out, other than knowing it is usually a .68 cal ball with a limit of 300fps for fields.
If it does, it sounds like it would kill any chances of visiting teams to play a tournament, event, or just walk on game there, unless they borrowed or rented gear. Though in the grand scheme of things, they are rather low powered, so I am guessing they aren't on the list?
I am in the UK (England, not Scotland), I don't know what the energy limit is for paintball markers but I have never heard about any being of an energy level that needs a firearms certificate.
I know there is a power limit for airsoft that is lower then for standard airguns
Yeah. They're weapons. They were originally developed for military use. Saying that some people plan to use them as weapons against some animals but not human animals is sophistry.
Right?
A friend of mine way back in the day discovered some asshole had shot her cat with a bb gun that had lead bbs. The cat was not killed directly by the shot, but later died of lead poisoning. But it was still due to some asshole using a weapon to shoot at the cat!
It's only a weapon if you point it at
me!!!
I'm almost 40 and I still sometimes go play airsoft. It's mostly teenagers and all the places I play take the safety precautions very seriously. For what it's worth I would say they're used much more as toys than weapons. At least in the States.
It's a good bit of exercise, although you do end up bruised.
Pest control. As in killing things. With a rifle. But not a weapon. Ok.
A machete isn't designed to to be used as a weapon either but you put them in the wrong hands at the wrong time and you get the Rwandan genocide.
It's not what it was designed for that matters.
This topic was automatically closed after 5 days. New replies are no longer allowed.