I shall not look upon his like again
Oh great, they're going to interview NDT and he's going to tell the bus stop story again.
I loved the original Cosmos PBS series. When it was remade, I still liked it, though I think that was the beginning of NDT's downfall. The first season was "I love carl sagan," and in parallel in the outside world NDT began to "well actually" everyone on social media. I don't think Sagan would have said 'well actually' to anyone. He was basically the science version of Fred Rogers.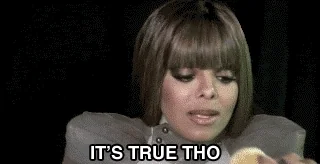 The bus stop story is awesome. But, yeah, NDT's tendency toward pedantry isn't the right fit for public outreach. Like with the improv exercise of "Yes, And" v. "No, But" – if you lead with telling people their wrong about something, they just stop listening.
An apt description. I had the pleasure of meeting him and talking to him at a dinner for an anti-nuclear group back in the late '80's. He couldn't have been nicer.
Mr. Rogers never tried to nuke the Moon, though.
Ah well, we all were young once.
This topic was automatically closed after 5 days. New replies are no longer allowed.