The court will just have to appoint a special master to draw them for Alabama.
Also:
Now, in a ruling Saturday, Leon County Circuit Judge J. Lee Marsh sided with the plaintiffs and against the governor. In his ruling, Judge Marsh wrote, "By dismantling a congressional district that enabled Black voters to elect their candidates of choice under the previous plan, the enacted plan violates the Florida Constitution." He further said the maps violate the Voting Rights Act.
An historically racist state with an overtly racist legislature majority enacting racist policies to disenfranchise Blacks like they have done for the past 200 years refuses to comply with a Federal court order like they've done dozens of times prior?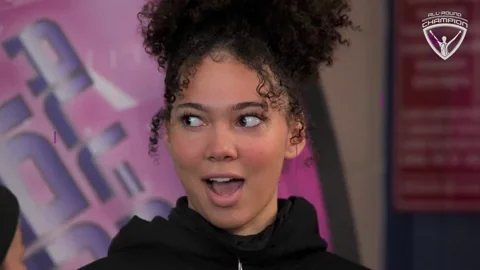 This post was flagged by the community and is temporarily hidden.
I love that his memorial in DC has him on his horse, with the back end of the horse facing towards the south.
Less a "3rd world shithole" and more a state where the residents are being victimized and disenfranchised by a corrupt legislature desperate to retain their grasp on power.
This post was flagged by the community and is temporarily hidden.
Horrifyingly regressive social policy isn't confined to developing nations. It's possible to be a rich country and still be run by assholes.
A whole lot of great people come from and live in the state. They deserve better than to have the rest of us paint with a broad brush based on the evils of their current representatives.
There's no need to involve the Army. Have the judges whose order the legislators violated declare those legislators in contempt of court and send federal marshals in to take them into custody. They can work in a conference room in the jail to create a congressional map that satisfies the judges' order.
That memorial better be on one of those car show turntables because that same shit is going on in Wisconsin and Idaho.
Let's not forget the anti-busing movement in the 70s and 80s… This photo is from Boston…
And more recently…
Wisconsin is also very racist…
1. Wisconsin
> Poverty rate: 31.3% Black, 9.0% white
> Homeownership rate: 25.5% Black, 71.1% white
> Unemployment rate: 10.0% Black, 3.0% white
> Median household income: $31,351 Black, $64,377 white

Wisconsin ranks as the worst state in the country for Black Americans. Due in part to housing discrimination in cities like Madison and Milwaukee, Wisconsin is a highly segregated state, with over 50% of the Black population residing in majority Black neighborhoods. Segregation often fuels racial disparities, and many Black communities in Wisconsin are suffering. Black unemployment in the state stands at 10%, more than triple the 3.0% white jobless rate. Additionally, the typical Black household in the state earns just $31,351 a year, less than half the median income of $64,377 among white households in the state.

Inequalities are not just economic, but also social – particularly with regard to law enforcement and the justice system. Black Wisconsin residents are over 12 times more likely than white residents to be incarcerated in a state of federal correctional facility. Black residents make up over 42% of the state's prison population and only 6.3% of the overall population.
Why, it's almost like racism is a national problem that doesn't stop at the Mason-Dixon line! But that can't be right? /s
But John Roberts had assured me that Racism Is Over so there's no further need for the Voting Rights Act!
This post was flagged by the community and is temporarily hidden.
The representatives did. That's what gerrymandering is. That's what this is all about, politicians choosing their voters instead of democracy operating like it should.