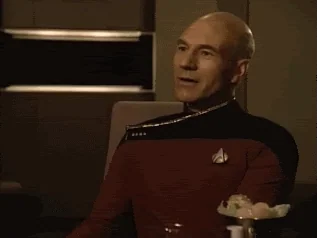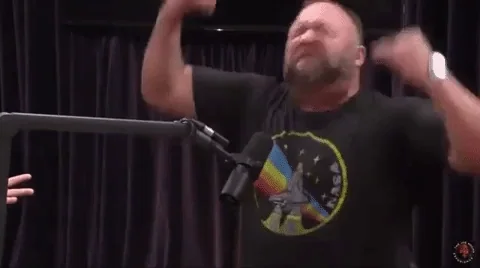 I'm very skeptical about the details of that map. Idaho goes Dem but Montana goes Rep? Tennessee goes Dem but North Carolina goes Rep? I'd also expect Kentucky to go blue ahead of Utah. Basically, states that have governors or at least one Dem senator would seem to make more sense to flip than ones that just aren't even close.
The map is entirely bullshit. The point—his point—is that fair elections means the end of the GOP in its current form. It is, to borrow a term, a "semi-fascist" fantasy.
As nuanced as these things usually are under the surface, I can at least vouch for Ohio. In the very recent past we have been a blue state. But with the heavy handed gerrymandering by the GQP in the past decade or so it has screwed us over so hard and so quickly. I could definitely see us flipping blue again if we had fair maps with the bonus cherry on top of ranked choice voting. And the GQP know this. We passed redistricting reforms to aim for more fair maps but they kept running out the clock on MULTIPLE occasions with our judiciary not having the balls to do anything about it. That caused a special primary election to take place at the cost of an estimated extra $20 million or so to taxpayers and they STILL got their way with shitty gerrymandered maps. Such a BS situation here.
Definitely. While there is certainly a core of conservatism in much of Ohio, it is a classic union stronghold. With the increased respect for unions and the resurgence of manufacturing (thanks in a large part to Biden's programs), Ohio is prime to go blue.
He's not arguing "these are how the states will sort out," he's arguing "We need to end Democracy now while we still have a chance."
Um independent commissions AND ranked choice voting. I doubt independent commissions alone would flip half of those states.
Looks great. Lets get on this.
That would force the Republicans to, eventually, adjust their policies to be more appealing to 'swing' voters. Compromise, in other words. Nobody wants that, but only one side has to do it right now, you can see why they don't want to give up that power.
I saw it pointed out that Idaho already has redistricting overseen by an independent commission, and it still goes enormously to the GOP. Which does tend to suggest that this map is at little BS.
Still interesting that they try to treat this as a scary thing. Making things actually fair means the majority gets what it actually wants: a Democrat majority.
LET'S GOOOO!!1!1!!
("Body seems unclear, is it a complete sentence?")
This doesn't make sense. Electoral votes are not dependent on how districts are (or are not) gerrymandered. He's being sensational to drive fear in his party. I mean, Idaho blue? Utah? Give me a break.
Yes there are 2 states that deviate from this, but they wouldn't change in this scheme.
They sure are confident about Florida…
Gerrymandering affects statewide election outcomes (and thus the EC vote) because step 1 is gaining control of the state legislature. Step 2 is voter suppression, like Wisconsin throwing out 400,000 voter registrations only in historically Black and Democratic districts.
Sorry, don't agree, at least in the analysis this guy presented. No way Idaho, Alaska, and Utah, for example, are going blue anytime in the near future. It's merely a play to drum up fear by using a false (or thread bare) argument. They've lost in the marketplace of ideas, so scaring the base toward even more anti-democratic nonsense (essentially cheating) is their only way to win.
Yep, most folks aren't getting this. They want dems to nitpick the map, but the goal here is to drive fear and, indirectly, a tacit admission that they can only win by cheating.