How could we ever have foreseen this?
If it is death by liver disease, that is from chronic use/abuse, right? So could lack of treatment as many people avoided doctors visits during the pandemic, be one of the contributing factors?
Fortunately I had the opposite response to all this (gesticulates wildly with arms) - I quit drinking alcohol two years ago…
Saves a bunch of money and is much healthier - win-win!
Glad you said this. The same oversimplification goes for remote schooling and everything else that supposedly "failed" during the pandemic. My boss was a pre-Omicron cheerleader for the swift and complete return to the classroom at our city university by citing the stat "The midterm grades were terrible!" as clear evidence that online learning just doesn't work.
Of course, what this completely ignores is the fact that the majority of the students at our university are poor, POC, immigrants or otherwise underserved or economically precarious. This pandemic brought waves of unemployment, illness, death and confusion for people who are already scrambling at the edges of our cruel and unforgiving economic system. The economic supports for people have been scattershot, uncertain and grossly insufficient. Kinda hard to focus on your midterms with so much additional life stress.
Hopelessness has been pretty fucking easy to fall into, and not because of the few small, insufficient fucking public health precautions we actually took.
Love to see state by state breakdown. Also love to see some reason why passenger assaults on plane crews are so bad that the airlines aren't serving booze anymore. It seems like civil society as a whole is taking damage.
Isolation, sure. But covid lockdowns don't account for the increase of 3% per year before 2019. Our population has been growing at less than 1% per year, so it's not just that we have more people. Something's fucky.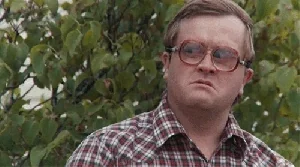 Meanwhile, I can't think of a good reason to stop drinking. I don't feel that bad when I drink, nor am I hung over that frequently. Why on earth would I want to live to retirement age? Not like I have any money or a social safety net, and I know that there's millions in the same boat as me. It's cheaper than seeing an effective therapist.
Not just alcohol abuse…
"In my mind, I think that 8% is a floor and not a ceiling," Piquero said. "I think the problem is actually worse than we actually know right now."
@Alan_Wendt I'd also like to see a comparison, if one is available, about any increase in social ills during a previous pandemic like the Spanish Flu. I suspect pandemics bring out both the best and worst in people in general, although 'the worst' seems easier to find.
The worst is rather loud, and everyone has a video camera at all times…yeah, definitely easier to find the worst.

I remember when they closed the liquor stores in PA at the start of the pandemic, the restrictions on sales lasted less than two weeks before public outcry led to this:
That's why it's key to brew one's own…just in case…
Your response is funny because it is heartbreakingly true
Is it also a signal mixing thing? How many if those people were prevented from making other poor life choices that would have taken them instead? Say like drink driving?
DUI deaths didn't decrease in 2020, unfortunately.
Just going off of how traffic has felt in my city I'd have guessed more people were driving drunk at all hours of the day.