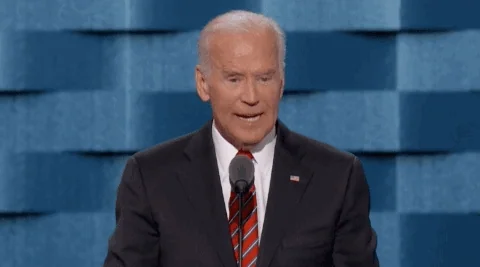 Ok, I guess I have to beg my Son [one more time] to move from that back water shit hole called Arizona, I worry for his safety and that of the safety others that reside there.
Arizona, gradually becoming synonymous with Heck.
So now an officer who sees you filming one of their partners doing something illegal just has to step in close to you and tell you to stop filming and you get arrested if you don't.
That sounds cleary unconstitutional.
I have faith in AZ. If their vote could go to Biden, then its possible for them to get rid of this governor. State reps may be a different problem.
Putting the "state" in "police state".
Would you rather people point cameras … or something else?
Do all legislators have to be short sighted and stupid? Is that a job requirement?
Elsewhere, the cops are expanding their own surveillance capabilities in response to the George Floyd protests.
@beschizza, please take more care about what teaser/main images you put up on your posts. I would have really appreciated a content warning.
@beschizza the link to the article is broken, there is an extra "w" at the beginning of the URL.
The revised bill was approved on a 31-28 party-line vote Feb. 23 and lowers the distance to 8 feet.
So by putting in this language they can claim they aren't trampling first amendment rights, while giving them the authority for cops to arrest people because by their estimation they are closer than 8 feet. You make up a new law for selective enforcement.
Kavanagh said he made the changes to address constitutional issues. He said the new 8-foot limit was based on a U.S. Supreme Court decision in a case involving abortion protesters.
That doesn't mean this reasoning will stand. It needs challenged and struck down.
Ah, I see Arizona was getting jealous of Texas and Florida taking away its "worst state" crown. Nice try, but I think the burning hellscape state remains in third place, as bad as this ban is.
I'm sure George Floyd would have liked a warning, too…
No doubt. I'm not sure if you're trying to tell me something.
That sounds like a good and necessary law. Because everyone knows that the police are so good and trustworthy that only a criminal malcontent would see any reason to want to film them as they go about their duties.
This seems like something the ACLU should be ready to pounce on.
"You may not create/share video of us murdering you" is not an Arizona problem or a Republican problem. Why aren't Julian Assange and Edward Snowden free? Obama and now Biden both had/have the ability to fix that. This is a United States problem, and both "teams" stand for suppressing evidence of murder. Yes, Arizona is the vanguard of suck on this topic, but there are no "good guys" in power anywhere.
Do we really need to see George Floyds face while that piece of shit cop is in the process of murdering him. I think at this stage if the story is not directly relating to that incident you should at least crop George out of the photo. I can't believe we've become so desensitized to this kind of stuff. I'm sure it's not the way he would like to be remembered.
Whatever a Republican accuses you of, they are guilty of. Whatever a Republican says a bill is for, it is for the opposite of that. See pedophilia, clean air, police transparency, and probably many more I can't think of.