Not gonna honor that with a click. Simple answer: FUCK NO!!!
The fascists will never compromise, they only know hate, and they are pretty good at it. We cannot compromise with people who want us all dead. There is no winning them over, only defeating them so thoroughly that they retreat back under their rocks.
Then we destroy the rocks.
After that we can rest.
Ford was also a political ally of Nixon, not a rival. Even so issuing that pardon plunged Ford's net approval rating from over 70% to under 50% overnight.
The green line represents Biden's net approval rating for comparison. Now imagine that line dropping by 20 points between now and 2024 then try to conceive a scenario in which Biden still wins a second term.
Is the WaPo required to give at least one column to a nitwit? That's the only explanation I can find for this nonsense.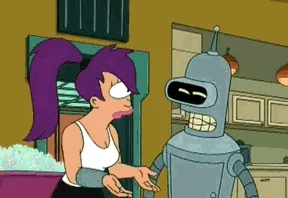 The next Republican president will likely pardon him anyway.
One of the reasons to get out and vote.
Nope, there are always more people hiding under rocks, and we can never rest. "Eternal Vigilance is the price of liberty" isn't just a mealy-mouthed platitude, but a sad fact of existance.
This WTF moment is brought to you by can't see forest for the MF trees.
please don't fling me in that briar patch!!!
Ford's pardon of Nixon, and allowing a President to escape punishment for crimes against the nation, is one of the reasons people lost faith in the fairness of our justice system. Imagine if Nixon had ACTUALLY been held to account? I bet a lot less funny business would have gone on in later administrations.
I don't think he was rehired.
Trying to keep up with NYT? There's a few names there whose columns I automatically classify as trash.
Better put that off so far into the future that it's posthumous.
If that's the goal I'm thinking twenty to life in the federal clink would make him appear even smaller and weaker. Figuratively and literally.
Could be useful as a trap.
Biden (to his cabinet): I proposed a partial pardon to Trump.
Cabinet: WTF, are you serious?
Biden (to his cabinet): Nah, I just want to steal his thunder and get under his skin. Of course we won't pardon him for the January 6th insurrection and his violation of secrecy of the National Archives Classified materials. I just want to use his playbook on political pardons against him. I believe we could provoke him into admitting some additional details of his misdeeds that are outside the scope of the "limited" pardon.
Cabinet: As long as the Attorney General, FBI, Secret Service, US Marshall's have vetted this plan, go for it.
Ad Hoc Pardon Team: Ooooh, I like that plot twist.
Biden (publicly): I would like to invite a special guest to the White House to receive a special (limited) pardon…
Biden (publicly): (With Trump in attendance) I would like to extend a pardon to, … Edward Snowden, as Edward Snowden has a better concept of right and wrong compared to my predecessor and failed to responsibly exercise his pardon power, and used it as a political bludgeon instead.
I listen to Heather Cox-Richardson's Facebook talks and to the podcast she does with Joanne Freeman, and I remember her saying she thought that Ford's pardon of Nixon was a good idea but has since changed her mind. She also draws a parallel to post-Civil War USA:
Pardoning 45 would be a STOOPID idea!
I don't know if you mean this as a criticism of Ford, being an ally of Nixon, but Speaker Carl Albert met with Nixon to tell him that Ford was the only person that Congress would accept as a new Vice President.