I'm gonna buy one, make an NFT and then throw it in the trash.
I'll make an NFT of me throwing it out so it's win win all the way around.
If you got that much crap to haul around, just get a surplus duffel bag. I find them very useful for packing a lot of crap together.
If you've got that much money to spend on a trash bag, it better come with built-in wifi and a phone recharger and health insurance.
I would buy that video game.
That's going to really add up every time the trash man comes by.
Several commenters compared it to the 2001 comedy "Zoolander" in which Ben Stiller's character models a collection inspired by the homeless. "This is 'Zoolander' in real life with the clothing line Derelict. Where is Mugatu at this rate?"
Seeing Derelict always makes me think of this like: "I can dere-lick my own balls, thank you very much."
Balenciaga is the same company that made a $2,000 knockoff of IKEA's .99 cent blue shopping tote.
Let's see.
Say Elon Musk decides to use these bags for his garbage. A guy with his lifestyle can probably fill 10 of them per week, so that's 10x$1790 = $17900.
According to this, Musk makes $22500 per minute. Let's say it takes his minions 10 minutes to load the bags into the Tesla truck and drive them to the curb. So in that time, Musk has made 10x$22500 = $225000.
Deducting the cost of the bags, Musk nets $225000 - $17900 = $207100 in the time it takes to dispose of his garbage. So while the cost of the bags might seem on the high side for someone making, say $225000 per year, it wouldn't be really burdensome to Elon. And if the Balenciaga bags are sturdier than plastic, reducing the risk of dumping smelly garbage on his driveway, one can see the appeal.
These Boing Boing Store ads are really getting out of hand
You've mathematically proven my rage!
$1790 instead of $1800.
Marketing genius at work!
Yes, a bag for trash. Yes, one of those trash bags you put in a trash can, under the sink, and then put trash in.
I like the rhythm and structure there.
Funny. Some months ago I was in a team developing this application POC to buy/sell clothes and handbags and needed some random images to test the product layout. To make it easier to clear the test stuff out before going live I didn't want to use any images of real handbags so they don't get confused with the proper item images, so I used random plastin bags. I feel they robbed my idea.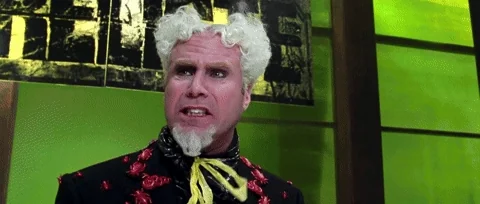 This needs to be added to the list of previous Derelicte stories on the site.
Yep. Had a big ass army green duffel bag, and literally everything I owned was in it at one point. Which really sucked when I was robbed and it was stolen. But I loved that thing.