My cat Pastel speaks with a Hungarian accent. /s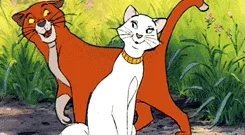 If anyone remembers the gag book, Cat High, published in the 80s, this kitchen cat makes me think of Sophie McMeow.
This is never not funny… She needs to be working in a waffle house, and serving up some sweet tea…
I'd prefer a Co-Cola, please.

I caught our chonker black and white cat saying "meow". Like a human would deadpan say "meow". Mee ow.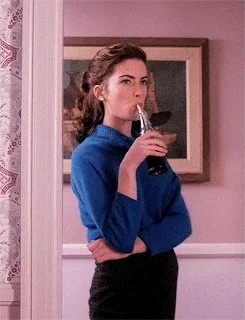 And our younger kitty imitates my dinner call and "hello" intonation perfectly…
Worse… she knows that I know exactly what she's saying…
I'll have to dig up the reference, but IIRC cats have been shown to be adaptive communicators and ideolectic, quite happy to learn what works with their particular humans.

This one too:

Other Cat is the most people-centric cat I've ever known, and she has a vocabulary of meows. Distinctive meows for "give me a boost to my food bowl", "mousie", "outside", "open the door", "pick me up for loves", and of course a general "hello". She's the most conversational cat of the four, closely followed by Bitey Cat, who chirps more than she meows.
Cat also says, "Y'awl come back now. Ya here?" Except the cat actually means it.
Every time I hit a link to the Insta, I get the "signup now" page.
Much as I don't enjoy visiting Twitter, when the links show up here, at least I can view what I've been directed toward.
Is there some trick I'm missing? Or is Boing taking some sponsorship from Instagram (That's not a complaint or a contheory, you gotta make a buck).
I'm not signing up for meta - anything.
Oh, just dawned on me - if you have a facebook account you don't need to log in and jump through these hoops, is that it?
I just opened it on my phone in incognito mode, so definitely logged out of any meta-affiliated accounts I have, and it played fine in the embedded widget and when clicking through to the Instagram website.
Oh well, maybe it's just me then.


This topic was automatically closed after 5 days. New replies are no longer allowed.