It sounds interesting. Though I like brown rice. This has zero fiber.
Good point. Though, with only 3.5 grams of fiber in a whole cup, which you probably aren't eating alone (but hey, if you are, I won't judge!), I guess it's a matter of what's more important for your personal health - the bit of fiber or the bit less sugar (or, bit more protein) you get either way.
For me it's the sugar, so I'll switch this in and add another salad to my rotation for the week or something.

This is so cool, though! we should be able to tailor more foods to our specific dietary needs without sacrificing flavour. So much of eating appears to be habitual + nostalgia + convenience (or at least, is for me), and if I could trick my baser instincts into eating food that's better for me by swapping in similar tasting foods that are actually better for me… maybe I could finally break the cycle.
A gentleman never asks and a lady never tells.
Carbs are still quite high. I guess there's no way around that.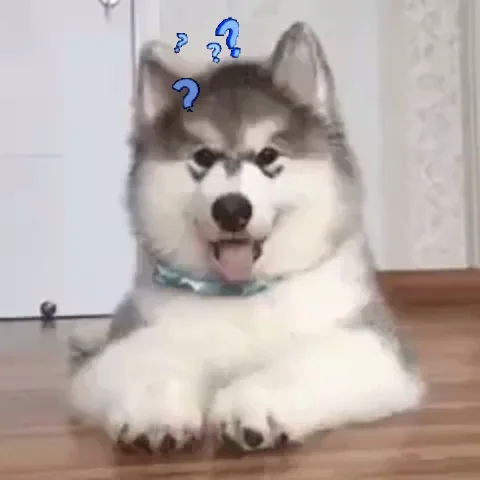 Just FYI: Brown rice has higher levels of arsenic than white rice. Here's something from Consumer Reports that should be considered if you're bringing up a baby. (Note that white basmati rice has the lowest level of arsenic compared to other rice types.):
Federal Nutrition Program Still Includes Baby Food Known to Be High in Arsenic
Despite calls to cut infant rice cereal, it remains on many WIC-approved shopping lists
By Brian Vines
June 21, 2022
The first bite of solid food for many babies in this country comes in the form of infant rice cereal. And many parents get that cereal through the Women, Infants, and Children's program, a federal initiative that provides nutritional support to 53 percent of all children born in the U.S.
Yet growing research, including tests from Consumer Reports, shows that rice cereals aren't good choices for infants. While the products are typically enriched with iron, calcium, B vitamins, and other nutrients, they often also have dangerously high levels of arsenic, a toxic heavy metal that gets into rice from contaminated water and soil.
Responding to that concern, a few states have removed infant rice cereal from the list of products that parents can purchase with their WIC benefits. But most have not.
That has left a confusing patchwork of policies that vary from state to state, which continues to expose millions of infants to potentially dangerous heavy metals, says Jane Houlihan, research director at Healthy Babies Bright Futures, a nonprofit organization supporting initiatives to reduce babies' exposures to toxic chemicals.
MORE ON HEAVY METALS IN BABY FOOD
Heavy Metals in Baby Food: What You Need to Know
Congressional Report Finds More Problems With Heavy Metals in Baby Food
FDA Plan to Cut Heavy Metals in Baby Foods Would Take Several Years
Why You Should Consider Alternatives to Infant Rice Cereal
She believes the Department of Agriculture, which oversees WIC, should remove rice cereal from the program on a national level. "There's nothing stopping them,'' she says. "It's an obvious step to make foods safer for the millions of infants on WIC."
Raja Krishnamoorthi, a Democratic Congressman from Illinois who has spearheaded federal investigations into arsenic and other heavy metals in baby foods, agrees. The agency should "redirect its buying power to safer foods that offer infants the nutrition they need without leading them to consume dangerous levels of arsenic," he says.
Some food safety advocates and state attorneys general say the government should go even further, by setting stricter standards for how much arsenic is allowed in rice cereal and other baby foods. Last October, in fact, CR called on five leading baby food manufacturers to suspend making infant rice cereal until they can guarantee that their products have much lower arsenic levels.
While several manufacturers have now pushed pause on that production, at least two—Gerber and Earth's Best, owned by Hain Celestial—have not. And WIC programs in most states continue to offer rice cereals, according to the nonprofit National WIC Association, a coalition of state and local WIC officials and families.
This means that for millions of infants across the country who rely on WIC to meet basic nutritional needs, arsenic-laden rice cereal may still be on the menu.
Too Much Arsenic
The potential health risks of arsenic—particularly inorganic arsenic—to the rapidly developing bodies of infants are well-known: Cumulative exposure is linked to behavior problems, ADHD, lower IQ, and increased risk for skin and bladder cancer.
But until 2020, the Food and Drug Administration didn't provide any restrictions on how much inorganic arsenic is allowed in baby foods. Even then, the agency only offered guidance, recommending—but not requiring—that manufacturers keep that level below 100 parts per billion.
CR and other food safety experts say that level is too high. And last October, New York state Attorney General Letitia James, along with attorneys general from 22 other states, petitioned the FDA to lower its recommended limit for inorganic arsenic in infant rice cereal from the current level to a lower, more protective one.
Earlier this year, CR tested multiple samples of rice cereals from Earth's Best and Gerber, and both still had concerning levels of inorganic arsenic. Earth's Best Organic Infant Rice Cereal averaged 66.4 ppb. Gerber's Single-Grain Rice Baby Cereal averaged 62.9 ppb, and its Organic Single-Grain Rice Baby Cereal averaged 61.1 ppb.
Both companies told CR their products meet the current government limit for inorganic arsenic. A spokesperson for Gerber said, "Parents are encouraged to serve a variety of infant cereal grains, including rice, wheat, and oat, as part of a balanced diet for little ones." A spokesperson for Hain Celestial said Earth's Best infant rice cereal is part of a "portfolio of safe and nutritious products."
Brian Ronholm, director of food policy for CR, says a better solution would be "for the companies to just suspend selling the cereal."
WIC Should Act
Even if manufacturers don't get out of the business of selling infant rice cereal, WIC should at least help protect infants by not including it in the list of products available through the program, says Paul Throne, board chair of the National WIC Association.
He says that unlike the Supplemental Nutrition Assistance Program, which targets food insecurity by helping families afford groceries, WIC's focus is on providing essential nutritional support to infants and young children as well as pregnant and breastfeeding people. "It's a child development program, and food is the medicine that we use for child development," he says.
In that context, he says, providing food known to be linked to developmental problems in children makes no sense.
The USDA follows guidance from the FDA, which oversees food safety, saying it works "collaboratively with FDA, including when FDA takes necessary steps to remove foods from the market when they're deemed to pose a health risk to the public."
If the national WIC program doesn't remove infant rice cereal from the foods it offers, individual states have the power to do so, says Throne, who is also the WIC director for the state of Washington. That state, along with Alaska, Hawaii, and Oregon, no longer makes rice cereal an option for enrolled families. Colorado will join the group in March 2023, and California is considering it.
"Every state that runs a WIC program is able to make these decisions," Throne says. When the risks of rice cereals became better understood, he says, "families probably were wondering what to do next and we just felt the best thing to do was to tell them that we won't offer this any longer."
Healthier Options for Infants
Throne and other advocates say that removing infant rice cereal from WIC doesn't mean depriving parents of good options for their babies. That's because there are plenty of other WIC-approved products, and other foods, that pose less risk.
That includes barley, multigrain, oatmeal, and whole-wheat cereals. In fact, CR's 2018 tests of oatmeal cereals made by Gerber and Earth's Best found much lower levels of inorganic arsenic in those products than in our most recent tests of rice cereals from those companies.
Here are some other suggestions for mitigating the potential harms to infants and young children.
Limit other rice-based baby foods. All rice products, including rice puffs and rice cakes, can also be high in arsenic.
Know that "organic" does not mean arsenic-free. Organic food may have some advantages over conventional products, but being arsenic-free is not one of them. CR's recent and previous tests have shown that organic products don't necessarily have lower levels.
Switch it up. Children shouldn't eat too much of any one food. Offering a wide variety of age-appropriate foods can help ensure that they get the nutrients they need. It can stop them from overconsuming foods that may have higher levels of heavy metals.
Good thing I'm not an infant. Mostly.
Yeah, that was my first thought. My youngest (Type 1 diabetic) would kill for a low-carb rice, especially a sushi rice.
I was about to order a bag, but the shipping is twice the cost of the rice itself.
I just take the hit and dose more. No way am I giving up on sushi.
This topic was automatically closed after 5 days. New replies are no longer allowed.