It's not the same because those people have meritorious bootstraps.
/s
Sauce for the goose…affirmative action for nepo-babies needs to go.
"It's not based on race when they all happen to be white!" – it's nonsense but I suspect we've all already heard that one anyway.

You don't need the /s. That will be their argument. They'll use better sounding words, but that will be what it means. They'll say that the legacy admissions policy is not, on its face, based on race, and that any racial disparity that's a result of it is unintended and, therefore, not constitutionally discriminatory. And Alito and Thomas, at least, will 100% agree.
"But… but… how else are we going to maintain our inherited class system!? Next you'll tell us we can't admit people just because their families gave lots of money."
Good. Let's get rid of the "athletics" route that rich people were exploiting to get in as well.
They really should. It's insane to admit people to prestigious universities because they're good at "sailing". If they want that they shouldn't get federal funding.
And speaking of federal funding, they get it in direct payments, plus in their tax free status which lets their endowment funds grow without paying taxes.
I increasingly think that institutions such as Harvard have outlived their purpose and everyone would be better off if they had no taxpayer subsidies and were taxed as any other business.
From today's WaPo:
Among public universities, the University of California at Berkeley, UCLA, the University of Michigan and the University of Texas at Austin indicated they do not use a legacy preference. But the universities of Maryland, Virginia and North Carolina at Chapel Hill said on the questionnaire that they do consider alumni connections.
I knew that about UT-Austin (where I went); didn't know that about UMd. Disclaimer: (1) our eldest offspring was not admitted to UMd; yeah we're bitter & (2) this is one anecdote. In our kid's mostly African-American graduating class, the valedictorian got in, the salutatorian was accepted but took a scholarship somewhere else, and… like two other kids got in, that he & his friends know of. (Another friend from the previous year at our school did get in.) We know of more than a few other Habesha families from which the kids were accepted to UMd, but they all attend a different school system than ours. So, I had thought perhaps the admissions process might take different schools / school systems into account.
But I've long noticed (living nearby, & spending a lot of time in the neighborhood) that UMd – much like (but not to nearly the same extent as) UT-Austin where I attended, and (I'm sure) most colleges in the United States – certainly has its share of budding doofuses. Perhaps it's just a small group that's outsizedly & obnoxiously visible/audible but, on the other hand, they surely outnumber (for example) the rest of the top 10 students* at our school who did not get into UMd. *(Our kid's not in the top 10)
Now I have to consider that a nonzero amount of the budding doofuses are there because they are legacy admissions. All that aside, we're very happy with where our kid did get in, and while we figured he could probably transfer into UMd later if he wanted, more & more I'm like "meh…"
Edit: spleling etc.
Scumbag Singer marketed his service as an admissions "side door" for parents who couldn't get their dim-witted offspring through the "back door" of legacies and/or multi-million dollar donations.
Whether it's minor rich kid sports like crew or tennis, or big-money sports like football or basketball, academic performance appropriate to the institution should play a part from admissions right through to graduation. The NCAA has been too busy profiting from college sports to actually insist on standards in this regard.
Some colleges seem hellbent on destroying the very real value of their educational brands by allowing in students who aren't interested in learning or doing the work that others (especially disadvantaged students who used to benefit from affirmative action) would break their backs to do given the chance.
I mean, if they're going to be run like any other business, that makes sense. But if so they would badly need to be replaced by something that isn't. A country that doesn't invest in education and research is a country that only understands what billionaires are interested in, which is always just how to make more money for themselves.
Several of the Ivy League schools would be fine with that. They have insane endowments. Harvard alone is sitting on 53 billion. Yale is around 43 billion.
Their purpose has always been servicing the white elite. So they're still living the mission.
Fascists would prefer them to be replaced by nothing, of course. Anti-intellectualism is as always a core value of the far right.
Meanwhile, as with health insurance post-secondary education is subsided in part or whole in just about every other OECD country. Institutions like Harvard and Stanford retain their status as top global and national universities mainly on the bases of their endowments and name recognition, but are often matched or outranked on academic and research quality by public institutions at home or abroad.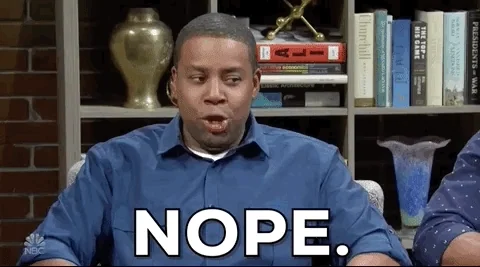 I'd figure that everyone would have realized after a disasterous 4 years of Trump "running the country like his businesses" everyone would wake up to what a shitty idea running everything like a corporation is… apparently, not.
What we need to to fully fund ALL public education, to ensure that public unis can compete against private ones, that everyone can get the education they deserve (including advanced degrees, if they want them), and get as much private, corporate money out of the university system as possible.
Only if that applies to churches, first. At least private universities serve a public good.
The First Amendment says I can do whatever I want and you can't tax me, because God
Those are clearly the exact words

Pretty sure SCOTUS is going to be AOK with legacy admissions.